Habanero Entering Spanish Market with Selection of 41 Games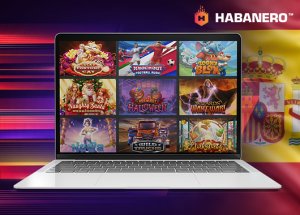 One of the leading table games and slots provider, Habanero, will soon be presenting its content to Spanish players. The brand has already established its position on the European market, and now its footprint will be even deeper.
Its portfolio contains over 20 blackjack, Sic Bo, baccarat and poker variations, and more than a hundred slots. The provider has selected 41 of them for its debut to the new market. Alongside premium games, promotional tools will be included as well.
Such a breach to the Spanish market is possible…
… since the company has gained full certification to the standards set by the country's regulator – DGOJ. Also, this license enables the company to collaborate with all of the local online operators and present its content to the wider audience.
Ready to Conquer the Spanish Market
Arcangelo Lonoce, the brand's Head of Business Development, was one of the most responsible persons for Habanero's rapid growth in the gambling markets all across Europe. By his words, the company plans to continue its rapid expansion throughout 2020. He disclosed that providing the industry with the most engaging and immersive content is key to do that.
"Armed with a premium quality product selection, and with plenty more action-packed titles to follow, Habanero stands ready to stake its claim as a leading provider in the Spanish market.
With an immersive portfolio comprising some of the industry's most exciting slots, as well as our market-leading promotional tools, it's no surprise to see Habanero continue going from strength to strength in Europe, and we're excited for the year ahead," explained Lonoce.
About the Provider
The company was found in 2017, and from then its growth throughout Europe was quite impressive. Strategic partnerships with industry's leading online operators have made its expansion across Italy, Croatia, the Baltics, Bulgaria, Romania, and Portugal among other unstoppable.
Expanding its web of clients and partners with productions of high-quality titles that players love are the main reasons for such express expansion of the company, as explained by its Head of Corporate Communications, Toni Karapetrov, in his interview for LCB.
The gaming content by this developer offers diverse and unique playing experience with nice bonuses and promotions. Its titles are certified on 16 regulated gambling markets and available on over 28 languages, with support of many any currency including bitcoin. All slots, video poker, blackjack variants and other table games are mobile-friendly and accessible via any device.
As the heads of the company announcing, the Habanero's breach on the Spanish market is opening the room to many new collaboration deals.
Related News