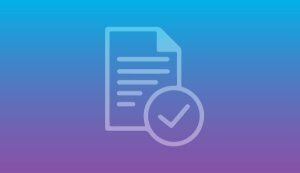 The following Terms and Conditions manage all visitors' usage of the Live Blackjack website.
Live Blackjack will be referred as "Website" while Terms and Conditions shall be addressed as "T&C"; the terms "we", "our", and/or "us" represent Live Blackjack while the term "you" refers to any individual visitor of this Website. Any company or entity or subject not owned and controlled by Live Blackjack shall be referred to as "Third Party". This nomenclature regulates all applications of these terms used across the whole Website including Disclaimer, Privacy Policy, and any documents and/or materials in the future.
By using this Website you agree to accept all T&C written here and below. If you politely disagree with any element of our T&C, you should not proceed and use this Website further. By proceeding to use this Website you agree and responsibly state you are 18 years of age or older and that you completely accept our Privacy Policy.
This is not a gambling Website nor it represents casino nor is in any way related to any type and kind of casino operations. The sole purpose of the Website is to provide visitors and players with entertainment and fun.
This Website is not associated with any trademark unless explicitly stated otherwise. All content published on this Website, regardless of authors, represent the intellectual property of Website except for any Third Party brand names, logotypes, and other copyrighted material on their behalf and/or stated otherwise.
You are specifically and explicitly restricted from publishing any material from this Website in any type of media without our written consent; from commercialization of Website content in any type, form, or shape; from using this Website in any way that is or may be damaging to other visitors or Website itself or any individual or business entity anywhere; from conducting any activity or operations that will impact visitors access to this Website and/or any form of data mining, data harvesting, or data extraction in any type, form, or shape on any analog and digital media currently available or at disposal in the future.
You should not use this Website if any part of Website content does not comply with the laws in your country or jurisdiction.
Detailed information about procedures and rules of the Website's storage and managing of your data including protection is provided in our Privacy Policy.
While efforts have been made to establish our partnership with Third Parties based on principles of responsible gambling, the fairness of play, players' protection, and overall security, the Website is not responsible for any issues or liability arising out of links, content and/or Third Party's information published and/or data stored on this Website.
The content you publish on this Website in the form of comments, text, audio, video, or other material you choose to display must be your own. Your content must not invade any Third Party's rights and/or intellectual property unless you have written consent from the owner of the copyrighted material. You should not post any material which is false, defamatory, inaccurate, abusive, vulgar, hateful, harassing, obscene, profane, sexually oriented, threatening, invasive of other visitors' privacy, adult material, or otherwise in violation of any international or country/state law. The Website reserves rights to remove any type of your content at any time without previous or further notice.
Although a significant amount of time and resources have been and shall be invested in creating entertaining content, the Website is presented including inevitable faults and/or mishaps. The Website expresses no representations or warranties of any kind regarding any material published. No single information and/or data shall be interpreted as advising you.
All visitors are encouraged to report objectionable content to Live Blackjack by contacting us here.
All provisions of these T&C also apply to optional newsletters and other direct communication media and vehicles such as news, promotions, articles, and such.
The Website nor any of its official representatives and/or employees shall not be held liable for anything arising out or in any way connected to your use of this Website.
By using this Website you indemnify to any extent the Website from and against any liabilities, costs, damages, causes of actions, demands, and/or expenses arising and/or in any way related to your use and/or breach of any provisions in these T&C and/or the Website's Privacy Policy.
The Website is permitted to revise its T&C without prior notification, particularly in cases of ensuring the validity of its provisions under the applicable laws. You are encouraged to visit this page regularly in order to keep yourself informed.
This T&C, including its integral parts such as Disclaimer and Privacy Policy, represent and constitute the closing agreement between you and the Website regarding any use and/or application of the content published, and as such supersede any prior understandings and/or optional agreements.