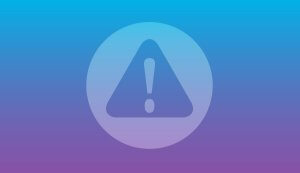 The content presented on Live Blackjack is for visitors' and players' entertainment purposes only. All visitors of Live Blackjack are welcome to explore published content which present viewpoints to be used by players in an entertaining manner as general and nonbinding public information available to support a responsible approach to gambling and iGaming within the limits of patrons' budget, age requirements, and national gambling regulations.
Notwithstanding hard work invested in the content of this website, Live Blackjack cannot guarantee the accuracy, completeness, or usefulness of any information presented. No single information and/or data shall be interpreted as advising and/or providing any guidance to visitors of Live Blackjack.
Although efforts have been made to establish our partnerships based on principles of fairness, players' protection, gambling responsibility in regulated environments, and overall security of all parties involved, particularly the players, Live Blackjack cannot be held responsible for any ensuing issues, general discrepancies, or any indirect, consequential or special liability arising out of or in any way related to use of this website and published content, including following any of the links from this website.
Gambling in any form in specific countries and/or jurisdictions is governed by national gambling and/or iGaming regulations which stipulate legality and/or illegality of any form of gambling activity on the level of federal, state, or local laws. The use of the content on this site in violation of such national laws is prohibited.
All players are highly encouraged to review the gambling legislation in their country, state, province, or city before engaging in any activity that may be in violation of gambling laws and any type of legal regulation in the area in which they reside. Content and links presented on Live Blackjack including potential registration with partnering casinos is not an indication of legality in any geographical location.
As an affiliate, Live Blackjack is not responsible for Third Parties', casinos', and other affiliates' operations, terms and conditions of services, rules, actions, or opinions stated, in line with our Terms and Conditions and Privacy Policy.
All content on Live Blackjack is copyrighted and may not be copied or redistributed.