EntwineTech Live Blackjack

EntwineTech is a name more associated with baccarat, as is the case with many live casino software providers from Asia. They do offer other games to enjoy as well though, including a great version of live blackjack. This company claims to be "the world's largest live dealer platform", which we're not entirely sure is true. They do offer their software to over 80 different gambling sites from throughout the world though, meaning that it shouldn't be tough to find a casino offering games from this company. In fact, you'll find a list of the best EntwineTech live casinos right here on this helpful page.
Based in the Philippines it's a popular base for live casino companies aiming their services mainly at the Asian market. They also have an office in Malaysia. There is clearly a desire to move into the European market, and European dealers are now being employed, alongside native Filipino dealers. This desire to move into Europe is one shared by many other Asian live dealer companies, meaning that there could be a rush of new live casino games hitting the European market very soon. This will be great for players, as more variety is always a good thing.
The games are exceptionally good-looking, as they're streamed to screens via an HD feed. This means that players can clearly see the turn of every card – something that enhances excitement massively. The live blackjack table looks particularly good, regardless of whether you choose to download or stream – most players choose to stream games nowadays, as it's just so much easier. If you do ever decide to switch games (many people like to play this site's great selection of baccarat games at some point), you can do so quickly, without having to make your way back to the games lobby. If you do fancy a change from blackjack, we'd highly recommend Baccarat Pair.
Live Blackjack Features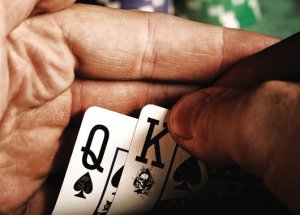 You'll find that the version of blackjack from this company – referred to as Big Screen Blackjack – is standard in its rules and gameplay. Most should be happy with this, as it means they can start playing straight away. While most choose to sit at just one seat, there is the chance to take up multiple places at the table, providing there is room. If there's absolutely no room to sit down, those waiting are offered the chance to bet behind. If this happens to you, try to attach yourself to the player making the most money while they're playing! It is incredibly easy to place bets, regardless of whether you're playing or betting behind, thanks to the intuitive digital overlay – something that isn't always the case with other pieces of live blackjack software.
When it comes to the speed of the game, you should find yourself getting through around 50 hands per hour. Of course, this can be increased by sitting at a table with many quick players though. If the full seven seats are taken up, the game speed might drop. You won't usually find a huge number of blackjack tables operating at the same time, so tables can occasionally get busy, making it harder to find a seat.
You'll find that this version of blackjack is an exceptionally safe one, as it uses an i-Shoe to read the details of every card being dealt. To further calm any fears about security, players will also find that this company is properly regulated in both Alderney and Cagayan, plus they are certified by Gaming Labs. This means that their games are completely honest and trustworthy.
Side Bets
There is one side bet currently offered at blackjack from this company, and it's the popular Pairs side bet. The game is also often called Perfect Pairs. You are basically betting on whether you'll be dealt a pair of matching cards, and you'll win a prize when you get two cards of the same value. The prize is increased if you get two cards of the same value, both of which are also the same colour. The biggest prize is reserved for those who get a perfect pair though, such as two king of clubs cards. It is possible to get two identical cards as most games – including the one discussed on this page – use multiple decks of cards for every hand.
There's no doubting the fact that the Pairs side bet is an exceptionally simple one and it can really increase the excitement of every hand. Unfortunately though, it doesn't have a great house edge – you're far more likely to win money by sticking solely to the main blackjack game.
House Rules
As previously mentioned, this is a pretty standard version of the game, therefore you won't have to learn anything new or complex. The basic rules of the game are listed below…
Dealer draws to 16
Dealer must stand on 17
Insurance offered – pays 2:1
Blackjack pays 3:2
All other wins pay 1:1
Bets are pushed in the event of a tie
No double down after split
Split aces receive just one extra card
The house rules offered by EntwineTech are fair and allow for a decent winning opportunity. Please remember that these rules are for the Big Screen Blackjack version – if they release any other blackjack variations, the rules might be slightly different.
Mobile
As with every good live dealer games provider, this company offers all players the opportunity to play using their mobile devices. This means that people can play wherever they happen to be, from on their sofa, through to on their lunch break. A reasonably good mobile internet connection will be required though – slower connections might not be able to cope with the HD stream being broadcast. All games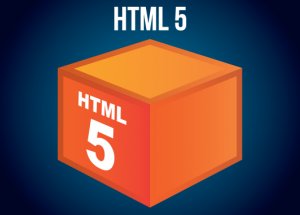 from this company have been built using HTML5 technology, therefore meaning that they'll display perfectly on any device. This includes all devices running on the iOS and Android operating systems.
But what is the mobile playing experience like? Well, like the desktop experience, everything is exceptionally easy, thanks to the simple interface. Mobile players will be able to place exactly the same bets as desktop players, plus the prizes they can win are also identical. Most websites offering games from this company will also offer bonuses – including some live blackjack bonuses – and these are almost always available to those playing using a smartphone or tablet. Overall, there's nothing to complain about when it comes to this company's mobile offering!
In Comparison
Despite their claims, this company isn't as large as names such as Evolution Gaming and NetEnt, however they are still a big name in the world of Asian live dealer games. The European market is their next target, and to succeed, they'll need to take on some massive companies. The fact that European dealers are now offered should increase their appeal to European players though.
The gameplay is exceptionally good, thanks to the intuitive controls, plus the rules are deliberately kept simple. This makes sure everyone can start playing straight away. The mobile offering is also very good and compares well to the mobile experiences offered by other live casino software providers.
Overall, we think that this company presents a solid, if unspectacular, option for fans of live blackjack games. Why not check out our list of recommended live casinos offering their live casino software today?