HoGaming Live Blackjack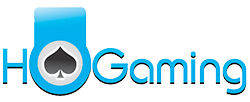 In the live casino world, there are many different software providers. Some, such as Evolution Gaming, are huge, while others are small fry in comparison. HoGaming certainly falls into the latter category, as this company doesn't provide games for many casinos at all. Their games are mostly offered in Asian countries, where live blackjack is becoming increasingly popular with players, however, there are a couple of places for those living in Europe to play their version of blackjack.
There's a long history behind this company, as the Ho family have been involved in the gambling industry for over 40 years. They're based in the gambling hotspot of Macau – often seen as Asia's answer to Las Vegas – and they were early innovators in the live casino world. They launched their first live games back in 2006, meaning that they were one of the earliest pioneers in the industry. Live casino games have certainly come a long way since their first efforts though!
This company has two licenses: one from the Philippines, and one from the Isle of Man. All live dealers are trained in their craft in Macau, ensuring that they get the best teaching possible. The live dealers mostly come from the Philippines, where their live casino studio is based. Live dealers speak English to a high standard and Simplified Chinese, Traditional Chinese, English, Japanese, Thai, Vietnamese, Malaysian and Spanish.
Live Blackjack Features
There's one version of live blackjack offered by this company, and it's a pretty standard one. You'll be seated at a traditional seven-seat table, but you'll get to choose the view mode you want to use. The choice is between Classic mode and Grand mode – which you choose makes no difference to the game. Classic mode gives a view that takes in plenty of the casino, including other tables. Grand mode, on the other hand, shows just the dealer working at your table. Which you choose is completely down to personal preference.
———-Add images of the 2 modes———–
The house rules are standard, as you'll see when you look further down this page. The only noteworthy feature to mention is the fact that there's a bet behind feature. This means that those observing the table can bet on other players' hands and potentially win some money. This is a particularly handy feature when there's clearly a top player sat at the table. Most people don't use this feature though, as there's nearly always space to sit down and play.
There is no surrender option at this game, plus you won't be able to double on a split. There's also no re-splitting. This means that the overall house edge at this version of live dealer blackjack is 0.61%. This isn't an excessively large house edge, but some other software providers do offer better odds to their players.
For those who like to play at multiple tables, there's the chance to play at three HoGaming live dealer tables at the same time. Many choose to also play live baccarat, as this is by far the best live dealer game offered by this company. Roulette, Sic Bo and Dragon Tiger are also available – avoid the Dragon Tiger, as the house edge is astronomically high.
Side Bets
There are no side bets offered at the live blackjack games from this company, which is certainly a shame. Side bets can provide a great new twist to the gameplay, plus they can also lead to big prizes, so we like to see them at versions of live blackjack as much as possible.
The lack of side bets at the blackjack games from this company really means that their games are mainly aimed at blackjack purists, who only like to play the main game. If you're a fan of side games, we'd recommend playing an Evolution Gaming version of blackjack instead.
House Rules
The house rules at live blackjack tables from this company are pretty standard and are summed up below:
Dealer must stand on soft 17
Dealer will take a hole card
No re-splitting is allowed
No double down after a split
Blackjack pays 3:2
All other winning hands pay 1:1
Dealer uses eight decks
The fact that the rules are basic ensures that most people will be able to jump in and play straight away, providing they have a basic knowledge of the game.
Mobile
If you're a fan of playing live blackjack on your smartphone or tablet, you'll really like what you find when playing at a casino with software from HoGaming. This is because all their games have been designed to work on all mobile devices, including iPhones, iPads and Android smartphones and tablets. All you'll need to play is a device with a touchscreen, as well as a decent internet connection. Due to the fact that this company streams in HD, a slow mobile internet connection won't be reliable enough to play.
Mobile players will find that their interface is an intuitive one, allowing them to follow the action and also use all available options. They aren't quite as good-looking as games from some other live dealer companies though, such as NetEnt and Ezugi. Of course, how good a site looks is really down to personal taste though, so you might decide that you prefer the way in which this company's mobile games are displayed.
In Comparison
How do games from this company compare to other live blackjack games found online? Well, there's no doubting the fact that this company offers a very simple version of blackjack, without any side games or other distractions. This is unlike other sites, which sometimes cram in as many side bets as possible. Many will like the simplicity though, as they want to play blackjack how it used to be played.
The video quality is exceptionally good, and everything is optimised for mobile play, which is very important nowadays. Like most other live blackjack games, you'll also be able to bet at a variety of different stakes. The prizes are also the same as most other games – 3:2 for Blackjack, and 1:1 for all other winning hands.
Overall, we recommend blackjack from this company to the purist. Those who are looking for an all-singing and all-dancing blackjack experience would probably be better off looking at other software companies though, such as Evolution Gaming or Playtech.