BBIN Live Blackjack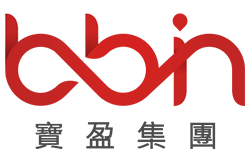 As many will know, online gambling is now massive business in Asia, with huge amounts of money spent every day on live dealer games – including live blackjack. BBIN is one of the industry leaders in the Asian live dealer industry, and players from China, Japan, Indonesia and more will probably be familiar with their name. They currently serve over 500 different clients throughout Asia, and they no have their eyes firmly set on European expansion – something that should concern the big European names a lot. After all, if they can even half replicate their success in Asia, they're going to become a huge name in the European online casino world.
As with a few other software companies, the live dealer games from this company are streamed directly from the Philippines. Players will find that the dealers are generally pretty friendly, plus those used to playing in European casinos will notice straightaway that the Filipino dealers are a lot more animated around the table, often celebrating your wins wildly. It is possible to play live blackjack from this company in a couple of languages, as there are dealers speaking both English and Chinese. No other languages are offered though, which could impede their march into Europe slightly.
It's also worth mentioning that this software company has an incredibly diverse portfolio. If you like playing their version of live blackjack, you'll also probably like many of the other games in the collection, including roulette and baccarat. There are also some live games that you won't find offered by a huge number of other software companies, including Mahjong Tiles and Sangong. The house edges for these more niche games are generally much higher than the blackjack house edge though, so avoid them if your only goal is to make money while playing.
Live Blackjack Features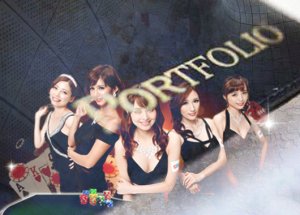 So, what features will you find when you play live blackjack from BBIN? Well, there's only one version of the game to play, and it is based on Unlimited Blackjack. This means that the rules are pretty standard, however you'll always be able to get a seat, as there's no maximum number of players. Because it's based on Unlimited Blackjack, all players will share the same hand, however everyone will get to choose how to play that hand. It sounds complex, but it really isn't – the lositics are easily understandable within a couple of hands. If you prefer to play your own hands though, we'd recommend playing live blackjack using different software, such as that offered by Evolution Gaming or Playtech.
There's a huge advantage to Unlimited Blackjack, and it's this: you'll be able to get through a huge number of hands every hour. It's not unusual to see 100+ hands played in 60 minutes, and this means that the best players have the greatest possible chance of making some money. You'll have 15 seconds to make a decision when playing, which should be long enough for most. Of course, it does mean that money can be lost far quicker as well though, so it really is a double-edged sword. You can bet a wide variety of stakes per hand, meaning that players with a range of bank balances are catered for.
The game screen when playing is a good one, as it provides a number of different angles for you. While this doesn't alter the chances of winning, it does make the game more exciting to play. The bottom half of the screen is taken up by the digital betting table, while other parts of the screen show the dealer and a close-up view of the cards. Just to make the experience complete, there's also some classical music playing in the background, as might be found in the world's classiest casinos.
Side Bets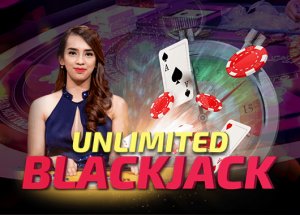 You will not find any side bets when playing this version of blackjack. This is because side bets aren't realty compatible with Unlimited Blackjack – everything would, quite simply, be far too complicated and confusing. So, you'll have to stick to playing the main game instead – something that most blackjack players won't have any problem doing. After all, side bets nearly always have higher house edges than the main game anyway.
If you want the chance to place side bets, we'd suggest playing blackjack from a different software provider. Some good options include NetEnt and Ezugi.
House Rules
As with every other version of live blackjack out there, there are some house rules that you'll need to be aware of. These are:
Dealer hits on 16 or less
Dealer stands on 17 or more
Unlimited number of players
Insurance offered
Blackjack pays 3:2
All other wins pay 1:1
15 seconds per decision
Push in the case of a tie
Essentially, there are no weird and wonderful rules found at live blackjack from BBIN. This means that pretty much everyone will find this game easy to play.
Mobile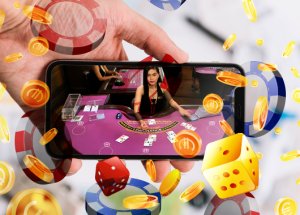 Live blackjack from this company can be played using nearly every mobile device. This includes all devices from Apple, as well as all smartphones and tablets running on the Android operating system. Mobile players will still find that there are multiple angles from which to enjoy the action, plus all features of the game are retained in the mobile version. This version of live blackjack can be played simply by accessing your casino using your device's browser. It is also sometimes the case that a mobile app will be offered to those looking to play this popular game. Both options are equally as good, so nobody will miss out.
Mobile live blackjack players will be able to scoop the same prizes as desktop players, as the house edge is exactly the same. Mobile players also have access to the same bonuses as desktop players, including welcome bonuses and exclusive live casino bonuses. So, if you want to play, it really doesn't matter whether you use a desktop, smartphone or tablet, as they all offer pretty much the same playing experience.
In Comparison

When compared to other software, the software offered by this company is rather good. Sure, some won't like the fact that it's influenced by Unlimited Blackjack, however most should recognize that this game offers a great playing experience, as well as a fair chance to win some money. The dealers are also exceptionally good, plus the multiple camera angles really do enhance the way in which the game is played.
We should also highlight the fact that the mobile offering is a very good one, giving mobile players exactly the same opportunity to play as desktop players. You will need a pretty strong mobile internet connection in order to play though.
Overall, we'd recommend live blackjack from this software provider to everyone, as it really does compare well to versions from other companies. Why not find a site offering their software today and start playing?