Asia Gaming Live Blackjack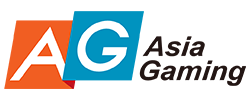 Thanks to the company's name, it won't surprise you to find that they mainly offer live dealer games – including live blackjack – to the Asian market. They are starting to make small gains in the European market though, however they face still competition from already established companies, such as Evolution Gaming and NetEnt. Having been around since 2012 though, they certainly have the knowledge needed to crack this competitive market. What's more, their live casino software is nice to use and should be welcomed by players from all countries.
The headquarters of this live casino company is the Philippines, and this is where the dealers mainly come from. The company has also started to broadcast from Malta though, in an effort to appeal to European players. The dealers are well trained, plus they're some of the friendliest dealers around, genuinely looking happy when you scoop a big win. At the moment, it is possible for players to play in either English or Chinese. We wouldn't be surprised to see other languages offered soon though, if they want to crack the European market.
We don't usually mention other live games too much, but we have to when it comes to this site. This is because they offer several live games not often found in West-facing live casino sites. These include Bullfight, Bull Bull and Win Three Cards. So, if you ever fancy playing something completely different, you should find something when playing at an Asia Gaming live casino. Be warned though: the house edges of these unusual games can be massively high.
Live Blackjack Features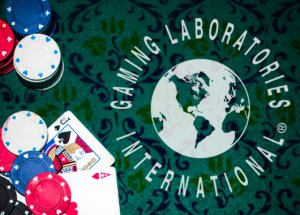 There is only one version of live blackjack offered by this live dealer software company, and it's a pretty standard one. This means that those who have played before won't have to learn any new rules or massively adapt their playing strategies. The layout of the blackjack screen is a good one, allowing players to get a good view of the entire table. What's more, the controls are placed intuitively around the edge of the screen, making the game really simple to play. There are four different angles available, and the stream can be switched between HD and SD, ensuring that those with slower connections can still play.
As is the case with most versions of live blackjack, there are seven seats at the table. You can choose any of these seats to sit at, providing they are free. You should expect to get through around 40 hands every hour, however this can increase or decrease depending on the speed of other players. The bet limit varies wildly, with high rollers able to place thousands on a single hand. Games are completely fair, and the company has a certificate from Gaming Laboratories International to prove this.
The house edge of the live blackjack game from this company is 0.62%, which is about average for the live blackjack world. As you'll see in the next section though, the house edges for the two different side bets are considerably higher than this.
Side Bets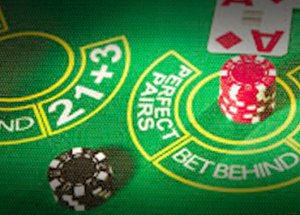 There are two available side bets when playing live blackjack from Asia Gaming, both of which are commonly seen at other live blackjack tables. The first of these is 21+3, which has a house edge of 3.70%. It works like this: the player's initial two cards will be used, as well as the dealer's face-up card. If the three cards make a straight flush, flush, straight or three of a kind, the player wins a cash prize. The highest prize comes when getting suited trips though, which has a payout of 100x the bet.
The other side bet on offer is Perfect Pairs, and this has a higher house edge of 4.10%. Basically, you need to get a pair of cards, and doing so will lead to a prize. The highest possible prize is 25x the bet, and this is paid out when a player manages to get two cards of the same value and the same suit (this is possible as blackjack uses multiple sets of cards).
Please note that it is only possible to place side bets if you also place a bet on the main game as well. This is the case in pretty much all live casinos.
House Rules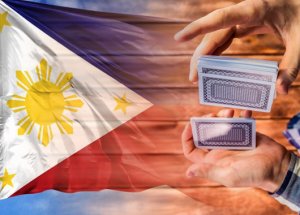 As already mentioned, the house rules are pretty standard. You can see a brief rundown of them when you read below:
Played with eight decks
Dealer stands on 17
Only one split per hand
No double after split
Single card after split aces
Blackjack pays 3:2
Insurance pays 2:1
Push in case of a tie
The only thing that might disappoint some is the fact that only one split is allowed, however this doesn't change the dynamics of the game massively at all.
Mobile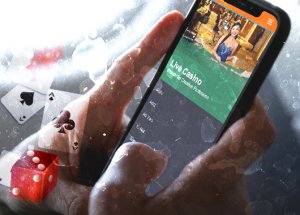 It used to be unusual to find live games for mobile players, however this is not the case anymore. Pretty much all providers allow their games to be played using a smartphone or tablet, and this is certainly the case when it comes to Asia Gaming. Just head to a casino offering their games using a mobile browser and then select the live blackjack option. The display will then adapt to fit your device's display perfectly. All popular smartphones and tablets can be used to play, including those running on iOS and Android operating systems.
Mobile players will receive exactly the same experience as desktop players, as the gameplay is exactly the same. What's more, the prizes on offer to mobile players are also the same as desktop players can win. Overall, the mobile experience offered by this company is very good and it should appeal to a large number of gamblers, both in Asia and Europe.
In Comparison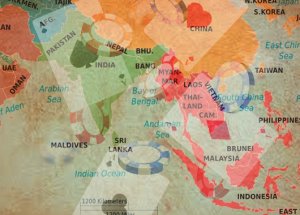 So, what do we think of this company when compared to other live blackjack providers? Well, they're certainly not as large as the bigger names, like Evolution Gaming and NetEnt, however they're slowly expanding their reach, with Europe being the next target in their crosshairs. There's only one version of blackjack to play, however the house rules are fair, and the dealers are good, so there's not much for us to complain about.
The mobile offering is a good one, offering mobile players exactly the same things as desktop players. What's more, the streams are broadcast in HD. They can be turned to SD by those not using the strongest of connections though.
Overall, we think that Asia Gaming have a very good product and that players from throughout the world will enjoy being sat at their table. Why not find a casino offering live blackjack from this company and try the game out for yourself?