Pragmatic Play Launches Spanish-language Roulette with Betsafe, A Betsson Group Venture!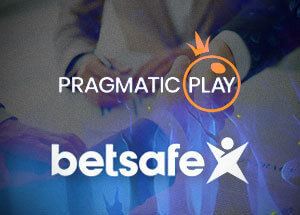 Pragmatic Play, one of the leading providers of top-notch online casino games, has recently unveiled its latest addition to the world of online gambling – Spanish-language Roulette!
This exciting new adventure comes in collaboration with Betsafe, a prominent operator under the renowned Betsson Group. The launch of this game represents a significant step towards catering to Spanish-speaking players, offering them an authentic and immersive gambling experience in their native language!
Personalized Experience for More Excitement!
Roulette is one of the most popular casino games worldwide, known for its simplicity and excitement. Players place bets on various numbers, colors, or combinations and watch with anticipation as the roulette wheel spins, awaiting the fate of their wagers.
With Pragmatic's Spanish-language Roulette, the game's classic features remain the same, but now players can enjoy it with a localized touch, making it even more engaging and enjoyable for Spanish-speaking gamblers.
One of the key advantages of offering Spanish-language Roulette is the ease of understanding the game. By presenting the rules, betting options, and game interface in the players' native language, Pragmatic Play eliminates any potential language barriers, allowing them to fully immerse themselves in the excitement of the game. This level of understanding fosters a sense of trust and comfort, making players more likely to engage and continue playing.
Moreover, Spanish-language Roulette maintains the same high-quality graphics and user-friendly interface that the developer is known for. The game's smooth and seamless design further enhances the players' experience, ensuring that every spin is enjoyable, whether on desktop or mobile devices. This accessibility makes it easy for players to enjoy their favorite roulette game anytime, anywhere!
Making Big Strides
This move comes shortly after the developer launched Auto Mega Roulette.
Expressing her opinion on the launch of this product, Irina Cornides, Chief Operating Officer at Pragmatic Play, commented: "A customized brand experience paired with a localized language for Roulette is a powerful combination, and we are thrilled to be adding value to Betsson Group's Betsafe brand and its Spanish-speaking players. Pragmatic Play has gone from strength to strength in Latin America and we are excited to be bringing our bespoke branded Roulette with Betsafe as it expands into the region, giving even more players access to immersive Live Casino experiences that power up new possibilities of play."
Andrea Rossi, Commercial Director of Southern Europe and LatAm at Betsson Group, added: "Pragmatic Play's Live Casino customizable branding has already proven a hit across our operator estate, and we are delighted to bring it to our Betsafe customers. We're confident our players will enjoy the immersive Roulette experience and look forward to working closely together for the foreseeable future."
Source: "Pragmatic Play Expands Betsson Partnership With Betsafe Agreement". Pragmatic Play. July 25, 2023.
Related News