Gameplay Interactive Live Blackjack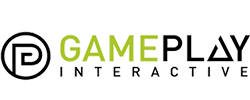 There are some live blackjack companies that try to cram in as many features as possible, often making life pretty confusing for casino players. There are others though who prefer to keep things simple, offering an easy way to play live blackjack at online casino websites. Gameplay Interactive certainly falls into the latter category, as they offer a really basic version of blackjack for live casino fans to enjoy. The basic gameplay doesn't mean that playing isn't fun though, as everyone should find that this game is incredibly enjoyable. Sometimes it's just the case that the simple things in life are also the best.
The company has been around since 2013, therefore it is one of the newer names in the industry. They mainly focus their attention on the Asian online gambling market, working in partnership with a number of the top Asian online casino brands. They're able to cultivate agreements with sites thanks to the fact that they don't just make live casino games – they also offer other games too, such as slots and standard table games. Players will also find that this company offers sports betting, as well as the chance to play online poker. So, if you fancy a change from live blackjack, there are plenty of different things for you to do!
When it comes to the dealers, most of them come from the Philippines, which is where the main studio is located. The dealers are generally very friendly, as well as animated when someone manages to scoop a large prize. Games can be played in both Chinese and English. The live stream broadcast to players is HD, so it looks great. Those with slower internet connections can switch to a standard connection though, to allow them to also play seamlessly.
Live Blackjack Features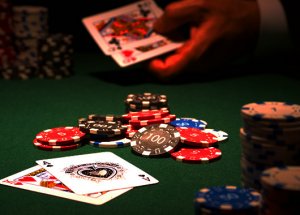 It would be fair to say that blackjack isn't really the focus of this company, as they only offer one live version of the game. This isn't surprising for an Asian company, as blackjack isn't huge on the continent – baccarat is far more popular. The game on offer is a very simple one, using just one deck of cards – something that will appeal to some players, but put off others. There are seven seats at the table, and it isn't usually difficult to get a seat to play. As with most other seven-seat tables, you should find yourself getting through 30-40 hands per hour. The quieter the table, the more hands you'll be able to play.
The way in which the game is broadcast is very good, with different angles being shown in different areas of the screen. It is also possible to play a range of other games, such as slots, within a window, while also playing the live blackjack game. This makes the software perfect for those who like to play as many casino games as possible. The range of betting options is wide, meaning that both low-stakes and high-stakes players will find what they're looking for. The simple interface makes it easy to alter how much you bet on each hand.
When it comes to your chances of winning, the house edge is less than 1%. This means that it compares well with most other versions of live blackjack, including those from Playtech, NetEnt and Evolution Gaming. If you're simply looking for the best chances to win money, don't bet on the side bet, as this has a much higher house edge than the main game. You can learn more about the side bet in the next section of this review.
Side Bets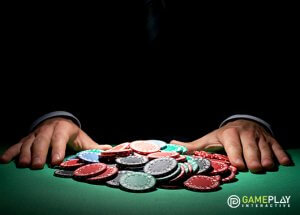 This version of live blackjack offers one side bet, called Pairs. It's not quite like Perfect Pairs found at many other versions of live blackjack though, as there's only one deck used. This means that it's impossible to get identical hole cards – something that would lead to a very big win in many other live blackjack games. Essentially, get a pair of cards with the same value and you'll win a prize – it really is that simple.
As already mentioned, the house edge is high, so only use the side game if you're looking to add some extra excitement to your gameplay.
House Rules
In keeping with the simple gameplay, the house rules are certainly not complex. You'll find the main rules listed below…
Played with one deck
Dealer stands on 17
Dealer draws to 16
Blackjack pays 3:2
All other wins pay 1:1
Insurance pays 2:1
Push in case of a tie
One split per hand
If you have any specific questions about the rules or gameplay, you'll be able to ask the dealer by using the live chat option. They will respond verbally, not in the live chat, so ensure your sound is turned on.
Mobile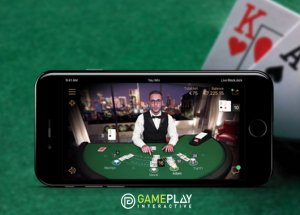 Looking to play live blackjack using a mobile device? If so, you'll easily be able to play the live blackjack game from Gameplay Interactive, as it has been created using HTML5 technology. This ensures that the display adapts to fit the screen of any smartphone or tablet, allowing players to enjoy the game wherever they happen to be. The connection doesn't even have to be that great, as it is possible to lower the quality of the live stream. All devices can be used, including Android devices and those running on the iOS operating system.
Anyone playing this version of live blackjack at a mobile casino will find that the whole experience is exceptionally intuitive. What's more, no features have been removed during the transition from desktop to mobile, meaning mobile players won't miss out on anything. Mobile players will also be able to claim all bonuses offered by a casino, including any live blackjack promotions.
In Comparison
If you've read through this entire page, you'll probably realise by now that this version of live blackjack is a lot simpler than many other versions. Whether this appeals to you really depends on the type of live blackjack player you are. If you like loads of features, head to a game from a different provider, but if you want a blackjack experience without too many frills, this version of the game could be perfect.
When it comes to mobile play, blackjack fans should be happy, as mobile players get the same experience as desktop players. Everyone should also really enjoy the HD broadcast, which gives a crisp view of the action.
We'd recommend this game to anyone looking for a simple version of live blackjack. Why not find a great online casino offering live blackjack from Gameplay Interactive today?