About Us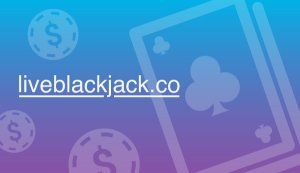 Liveblackjack.co is an online directory of top-tier live dealer blackjack providers, casinos, tables, and games delivering the most accurate, highly useful, and impartial information available, providing players with more valuable insight.
What We Do
Dig deep looking for operators' excellence and extraordinary game features.
Roll relentlessly to test the possibilities in real-life game scenarios, just as you would do.
Evaluate conclusions by decades of experience, hand-picking only player-friendly houses and presentable dealers.
Look into rules, house edge, pay-tables, side bets, shoe penetration, table seat arrangement, re-split rules, dealers' mechanics, and all nitty-gritty bolts and nuts and analytics of live dealer blackjack
Observe stream quality, device compatibility, studios set design, overall visual impression, technology, and equipment
We pride ourselves being hard to satisfy with NOTHING LESS THAN THE SUPREME live blackjack platforms!
Then we do it again!
We appraise casino reputations, game fairness, banking options, players' protection, age requirements, native speaking dealers, and the whole nine yards of live blackjack eco-system which have to offer appropriate levels of gambling responsibility and customer service responsible for players' experience.
The outcome, in conjunction with the latest industry news, is well-thought and explored advice for your consideration, before you decide where you will deploy your skills and funds as you embrace the eventual outcome.
In addition
Our opinions reflect a belief in omnipresent regulation of the iGaming industry and widespread legalization efforts supported by reputable affiliates, which in turn empower a responsible approach to gambling.
Representing the knowledgeable community of educated, logical, and disciplined players cherishing wisdom in gambling choices, blackjack patrons expect and deserve nothing less, except a healthy dose of luck in their chances.
Welcome! Let your skills come alive in live blackjack.
Authors
Eddie Green
Eddie is an avid blackjack player who hits the tables in his spare time. He also enjoys a good game of golf, competing with his buddies on the course. Married for 10 years with 3 gorgeous daughters, he is kept busy in the home front. A Master's degree in writing and concentration on publishing is a career path enjoyed most.
James Wright
James Wright is a blackjack fanatic from the UK, with a particular love of playing blackjack online. When not at the blackjack table, he enjoys movies and football, as well as lazy mornings in bed. Other casino games he enjoys include Texas Hold'em poker and roulette.