BtoBet Announces Major Upgrade in Terms of User Experience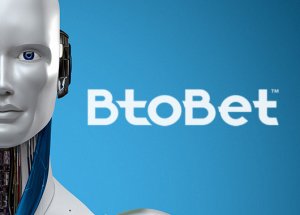 The leading iGaming platform provider, BtoBet is going to unveil a major upgrade in terms of user experience as a result of enhanced elements implemented in its sportsbook platform.
This upgrade will unlock and deliver unrestrained customizability for bookmakers and, at the same time, provide undeterred brand unicity in terms of user interface which further leads to better user experience.
"This upgrade is a big step forward in terms of personalisation and brand differentiation for our partners, and it is easily understandable why this is so. The major platform providers deliver a streamlined and bland user experience to all of their partners. This should not be the case since the design and interface and thus the holistic UX itself should not be predefined but must be an asset that all operators need to make their own," Alessandro Fried, CEO of BtoBet, said.
Fried also commented that after the analysis of the current state of the industry, the company made it possible for each bookmaker to create his/her own distinct player experience. This is possible by disconnecting the platform itself from the whole user experience process, be it design or the interface.
"Nowadays the reality is that the player is being provided with the core platform UX features and not the unique elements that should distinguish one brand from another. It is with this in mind that we have decided to make a clear and defined approach, where you have the role of the operator that is fundamental to deliver its own interface, and the way they want their brand to communicate with their players, whilst on the other hand there is BtoBet as the platform provider whose role is to provide the core technology required by licensees to manage their business," Fried added.
More on the Brand:
A pioneer in the sports betting and online casino technology solutions, BtoBet provides award-winning sports betting and online casino solutions and a full range of management services to their respected partners.
Operating in markets across Europe, LATAM and Africa, this platform provider offer services ground-breaking gaming products which includes sportsbook, live betting, virtual sports, esports, casino, live casino, lottery and poker games.
The team constantly strive towards improvement and they set new standards in providing operators with technologies that are data driven and which allow a high level of personalization that enables their partners to create a truly customized and distinguished experience for their fold of players.
The technological intelligence that is the foundation of this provider, coupled with their drive to find innovative solutions enable them to anticipate the needs of the iGaming industry, giving them an advantage over their competitors.
The developers excel in developing fully scalable, Native or HTML5 applications, all tailored to the players' needs. Excellent optimization yields great user experience and UX is what is most important to the brand.
One of their products is Neuron Gaming, a platform that allows you to manage your operations with no compromise. It is based on Artificial Intelligence technology, allowing for easy management of your operations.
Source: Narayan, Niji. "BtoBet to Unveil Major Upgrade in Terms of User Experience". July 12, 2019.
Related News