TVBET Enters Poland with Localized Version of Its Live Poker – Polish Poker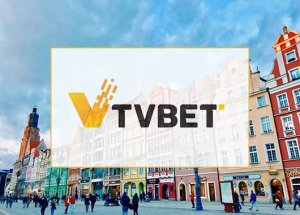 TVBET, one of the leading developers of live casino content, is expanding its presence across Europe thanks to the recent steps the company has taken.
Namely, this great provider announced that it has launched its latest live casino product – Poker, especially dedicated for the Polish market.
This recently introduced version is very similar to TVBET's regular version of this live game, but some significant changes have been made to suit the Polish market.
With the launch of this new live casino product, the brand has further improved its position in Europe, bringing the company closer to its goal of global expansion.
Players from this beautiful country have already been able to try out this fantastic title that is available on several platforms of well-known local operators.
Expanding Presence Europe
TVBET aims to do everything that will help the company to leave its footprint in as many countries as possible. Also, the developer is lately focused on creating localized and dedicated live dealer and lottery products that will attract more punters. Polish Poker is a real hit if we are talking about winning the trust of local clients.
Native players can find this release on the platforms of well-known operators including Fuksiarz, Betclic, Superbet, LVBet, Noblebet, Forbet, and Etoto. This shade-changed product can be enjoyed by absolutely all players who meet the required age limit.
PolskiPoker is a product that is very similar to the original TVBET's version of live Poker. Namely, the only difference between these titles is the different interface that has been changed to suit the preferences of players from this country.
The studio from which this game will be broadcast is arranged so that the design contains many sports elements. While enjoying your favorite live casino title, you will be able to see the jerseys of your favorite soccer players, and soccer balls, but many other surprises await you.
Polish Poker – Rules
The rules of this game are not so different from the rules of the world-famous Texas Hold'em Poker game. The game will use a deck of 52 cards, and the main goal is to make a stronger hand than the opponents.
If you want to leave your comment, suggestion, or rating regarding this fantastic live casino release, this option is available on the websites of the above-mentioned operators.
About the Brand
TVBET was established in 2016, and the main headquarters of the brand is located in Nicosia Aglatzia, Cyprus. TVBET cooperates with some of the world's most famous operators including Parimatch, 1XBet, Betclic, LVbet, Favbet, Europebet, and many others.
Source: "TVBET launches Poker for Polish market''. TVBET. April 8, 2022.
Related News