TVBET Makes Big Changes. Andar Bahar and Teen Patti – UPDATED!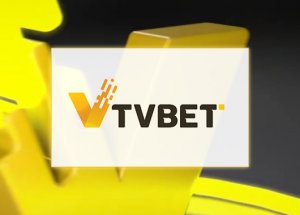 Live casino products such as Andar Bahar and Teen Patti have become very popular among punters around the world since their inception. They are innovative and engaging, so it is no wonder that many players decide to invest their time in these titles.
Well-known developer of live casino games TVBET is aware of this fact, but the company does not want to leave anything to chance. For this reason, it has decided to make its popular titles even more popular thanks to a small design change. If you decide to try these fantastic live casino products, you will find that they are even brighter, that they contain even more beautiful colors and for that reason they are even more engaging!
Thanks to these changes, the brands with which TVBET cooperates will have the opportunity to attract and retain even more punters with old and new products.
Teen Patti Will Win Your Heart!
Have you heard of the famous Indian holiday Diwali? If you like the vibes of this holiday, then you will be delighted with the upgraded version of Teen Patti! In the style of this culture, the atmosphere will be enhanced by the flying lanterns that will adorn the beautiful sky. However, TVBET did not want to change the rules of this product, so they remained exactly the same. Let's remember: the host will shuffle the cards, and then each of the players present will take turns receiving one card until each punter has three of them. It is necessary to make a combination of these three cards, and the punters can bet on the winning combination or on the victory of one of the players present.
Futuristic Andar Bahar
You were wrong if you thought that Andar Bahar would also be in a similar theme. This live casino product will feature the atmosphere of the distant future, and the environment will be adorned with beautiful skyscrapers, neon streets, and flying cars. If you want to know what the planet will look like in a few hundred years – this is definitely the ideal product for you!
The Best Part Follows!
If you are impatient by nature, this news will make you happy – updated versions of the games are already available at TVBET's partners offering, so you don't have to wait! We believe that these live casino titles will steal your attention … were we right?
Source: "TVBET Updates Andar Bahar and Teen Patti Live Games''. European Gaming. February 2, 2022.
Related News