BetConstruct Will Sponsor London Baby 2020 Networking Party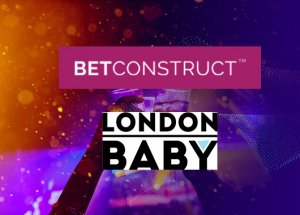 The London Baby networking party that is taking place on Tuesday, February 4th – during the first day of ICE – will be sponsored by BetConstruct live games software developer and will welcome 900 industry guests.
The party provides post-show networking opportunities with industry decision-makers, hospitality and entertainment of the highest order and complimentary food and drinks for the duration of the evening.
The Event at a Luxurious Place
The venue of this event…
…will be the recently refurbished and overhauled Gatsby-era styled Proud Embankment in central London. The luxurious interior includes the makeover of the seeping staircase with gold palm trees and art deco features.
BetConstruct's Chief Business Officer and deputy CEO, Mikayel Sarukhanyan, commented:
"BetConstruct is delighted to sign up as a headline sponsor for the best sports betting party during ICE. London Baby is the perfect platform for our existing customers and potential future customers to unwind after a hectic first day in Excel.
It also provides an ideal opportunity for anyone interested in sports betting to network with like minded people and make important connections in a more intimate environment."
A Deal With Nolimit City
In early January, BetConstruct has signed a deal with Nolimit City, regarding the delivery of their portfolio of slot games to latter's platform.
Malcolm Mizzi, commercial director of Nolimit, said that BetConstruct is of critical importance to company's recipe for success. He added that there is much in store for 2020 and that having such a strong partner is one of the biggest motivators.
MGA's Approval
In December, the operator officially obtained a license from Malta Gaming Authority.
BetConstruct's representatives have said that they were waiting for this particular license a long time…
…and that they see this is a milestone in strengthening their live casino repertoire.
Karine Kocharyan, Head of Licensing and Certification, said of the deal:
"The long-awaited accreditation granted by the Authority widens the path of our operation and the outcomes are yet to be enjoyed. Still, this milestone is another firm step made to strengthen our Live Casino and its game development that sees no limits in inspiration and creativity."
Source: "BetConstruct to Sponsor London Baby 2020". inkedin. January 17, 2020.
Related News