Playtech Extends Mansion Partnership until 2025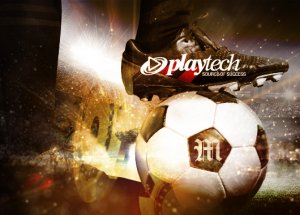 Playtech, one of the world's leading gambling technology companies, has announced that its long-term partnership with online gambling operator, Mansion, has been extended.
The extension means that the developer will continue to collaborate with the operator in the United Kingdom and Italy for another five years, until 2025. The deal extension includes a dedicated Casino tab on the operator's flagship brand, Casino.com.
The deal extension also follows the operator's recent commitment to a bespoke live casino studio space in the developer's Eurolive facility that features Live Roulette and Live Blackjack.
The decision to invest in its live casino business is the latest of many developments in Mansion's partnership with the supplier. The operator has successfully integrated a series of the brand's gamification and engagement tools, which include in-game messaging and leaderboard competitions. The last of the implementations includes CaptainUp which is a specialist gamification tool available to the software provider's customers through its Open Platform technology.
Long-Term Partnership
Representatives from Playtech, which recently launched its Quantum Roulette in the Spanish market, say that they enjoy working closely with Mansion as they remain long-term and key partners.
Shimon Akad, Chief Operating Officer for the brand, commented: "We enjoy a close and collaborative relationship with Mansion, and they remain a key long-term partner for Playtech. We continue to grow with them and support their position as market leaders. Mansion's commitment to an exclusive Live Casino space for Casino.com is a significant step in taking the company's Live offering to a new level and creating a valuable new USP."
"Mansion's decision to extend its partnership with us comes at a very exciting time in terms of product development, particularly with the development of our Engagement Centre and Player Journey technology. It's fantastic to see such a key partner like Mansion actively investing time in utilising new customer engagement tools to deliver an enhanced, personalised player experience. We look forward to continuing an ever-more successful partnership across all markets over the next five years."
Officials from the operator say that the long-term partnership with Playtech was built on a strong and successful relationship. They also said that the supplier's track record of innovation provides more choice to their growing portfolio.
Karel Manasco, CEO at Mansion, adds: "Our long-standing partnership with Playtech has been built on a strong and successful relationship. The recent launch of our dedicated Live Casino, a unique and tailored studio space, allows us to offer a more exclusive and personalised experience for our players. With Playtech's track record of innovation in this area, their engaging content will provide more choice to our growing portfolio and we're very excited to continue this partnership."
Source: "Playtech extends agreement with Mansion until 2025". Playtech. February 3, 2020.
Related News