Playtech & Fortuna CZ – Extension of Collaboration by Native Casino App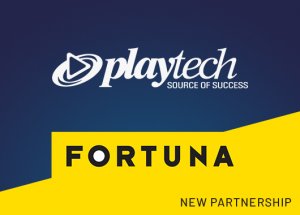 One of the world's leading gambling technology companies, Playtech, has extended its exciting partnership with Fortuna in the Czech Republic. These two companies are collaboration for a while, and now they have renewed their partnership and elevated it to a new level.
According to the terms of the recently extended deal…
…Playtech will launch end-user versions of its Native Casino app with Fortuna to enhance the operator's Czech offering with a wide range of slots games.
News about the extension of the collaboration between the developer and the operator comes shortly come shortly after the Fortuna casino has completed the migration of its sportsbook in Poland via Playtech's IMS platform. The operator is planning further sports betting integrations for Romania and Croatia.
What is the Native Casino app?
The developer's native app is fully customizable – there is an option for adding extra sections and promotions to the home screen, offers support for 24 languages, as well as a wide range of regulatory environments which are updated and add frequently.
The app version for Fortuna…
…is completely mobile-optimized for both Android and iOS devices. It expands the omni-channel solution developed by Playtech for the operator's Czech branch earlier this year.
Program Manager at Playtech, Anton Golikov, commented the brand's Native Casino app customizable for Fortuna:
"We've worked in close collaboration with the Fortuna CZ team to deliver bespoke versions of our Native Casino app to a robust timescale, and are delighted to be supporting the expansion of the brand's Casino games portfolio. Removing the hosting obstacles that can come with wrapper-based games creates a flexibility that will allow Fortuna to continue to build on its game selection and enhance player experience. We look forward to continuing our collaboration on the upcoming approved projects."
Fortuna CZ players will be able to enjoy the much wider selection of casino games, including popular slots such as Buffalo Blitz, White King and Ways of the Phoenix, in addition to a range of roulette and blackjack variations. By the all-native offering of both lobby and games any hosting issues that can occur with wrapper-based products are prevented.
A Lot Said About This Deal
Both parties have expressed enthusiasm about the exciting collaboration and its continuance. The companies are also looking forward to entering the future with the support of a longstanding partner.
David Vozábal, Group Head of Product Development at Fortuna, said that they are very pleased with the native app:
"We've been delighted with both the fast progress on the Native casino app project and the end result, which, as well as tackling potential technical restraints, opens up a true native experience for our players. We look forward to continuing to build on an excellent working relationship with Playtech."
Director of Casino at Playtech, James Frendo, added:
"Since introducing our omni-channel solution to Fortuna in its core Czech market earlier this year, our partnership has gone from strength to strength. We're very pleased to have the Native casino app in place so quickly to seamlessly deliver such a wide range of Casino games and look forward to building on our relationship with Fortuna as a key strategic partner in the region."
Source: "Playtech extends Fortuna CZ partnership with Native Casino apps". Playtech. July 27, 2020.
Related News