NetEnt Experiences Continual Growth in 2020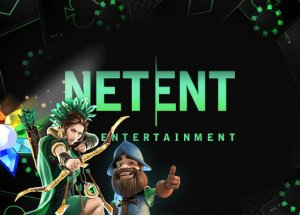 NetEnt has published its latest financial report and the company has seen continual growth in revenue in the United States, all-time high live casino numbers and the Red Tiger acquisition which exceeded expectations.
The fourth quarter has seen the revenue increase of ten per cent to SEK 512m (2018: SEK 465m), of which SEK 96m is contributed from Red Tiger, acquired back in September. The full-year revenue of was nudged slightly to SEK 1.79bn.
The total revenues including Red Tiger, which previously enhanced its presence in the UK, decreased by 4.8 percent compared to the period of 2018. This was due to weakness primarily in Sweden and Norway, and partially offset by revenue in the US, which is growing significantly.
EBITDA for the quarter amounted to SEK 261m, a 27.9 per cent rise from SEK 204m, of which SEK 70m was contributed by Red Tiger, with a 4.7 per cent increase to SEK 855m (2018: SEK 816m) felt on a full-year basis. Earnings after tax dropped across both time frames to SEK 113m (SEK 137m) and SEK 429m (2018: SEK 577m).
According to Plan
In addition to this, NetEnt officials say that the company will continue according to the plan regarding maneuvers in the live casino space, with all-time high-time high players numbers recorded.
Representatives from the developer, which recently unveiled its Connect platform, say that they are expanding the studio in Malta which will allow them to offer physical tables to their customers.
Therese Hillman, group CEO, stated: "We are now expanding the studio in Malta and will soon be offering physical tables to our customers for the first time, as an alternative to our tables with blue screen technology, which should contribute to increased revenues from live casino in 2020."
"Red Tiger was acquired with the objective to create shareholder value through increased growth and profitability for the new group."
"Buoyed by branded games in collaboration with Gordon Ramsay, Street Fighter and Fashion TV that were unveiled recently, Hillman concluded with a brief insight into the firm's 2020 outlook:"Backed by our ongoing focus on efficiency and the acquisition of Red Tiger, we are entering the new year in a stronger position."
"Our global distribution and two strong brands give us the right basis to increase our market shares in online casino. We see good conditions for NetEnt to deliver growth in 2020, supported by our combined game portfolio and live casino."
More About the Developer
NetEnt is one of the leading providers of premium gaming solutions and the company is in business with some of the most successful online casino operators. The company has been a pioneer in supplying the market with thrilling games, all powered by the company's cutting-edge platform. Its gaming systems handled over 44.7 billion gaming transactions in 2018 and the company has over 200 amazing games in their portfolio. It operates globally, with a strong presence and offices in Malta, Sweden, Gibraltar, Poland, the United Kingdom and the United States of America.
Source: "Year-end report 2019 and quarterly report Press REleaseOctober – December 2019". NetEnt. February 12, 2020.
Related News