NetEnt Layoffs Blocked by Malta's Superior Court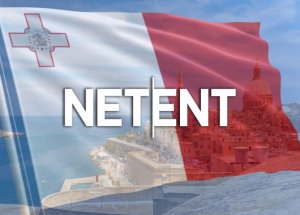 Malta's Superior Court has issued an injunction against NetEnt, the prominent supplier of iGaming content. The injunction blocks the company's layoffs following the acquisition of the supplier by Evolution, the leading live dealer company. The injunction is a result of a dispute from the labour union, the General Workers Union.
Following the acquisition of NetEnt, Evolution announced that it has begun to integrate the brand, which included making €30m of cost-cutting measures and 324 layoffs in Malta.
After Evolution's announcement, the General Workers' Union, the leading trade union, representing the majority of the Stockholm-based brand's employees, declared an industrial dispute. The dispute states that the company failed to acknowledge it as an employee representative for planned layoffs.
The actions by Evolution, as stated in the dispute, are in violation of both Malta's Collective Redundancies Regulations and the Transfer of Business Regulations, which offer additional protection layoffs closely related to mergers.
From the Media
"The GWU decried NetEnt and Evolution Gaming's anti-union tactics, which it contends are intended to prevent an effective consultation of employees at a critical moment when they are facing potential redundancy days before Christmas. The GWU added that employees were only notified of the layoffs last week, and that some said they were "escorted out of their place of work that same day by the new owners," as is stated in the dispute.
Malta's Superior Court has taken the GWU's side, meaning that the layoffs will be blocked at least until a hearing that will take place on December 17th.
"Thanks to the Court's intervention following our urgent request, 324 illegal dismissals have now been put on hold. We will continue to insist that NetEnt and Evolution Gaming honour their consultation obligations in full, and we will do our utmost to ensure that jobs are saved, and, where that is not possible, that appropriate compensation is paid," said the GWU representative.
Source: O'Boyle, Daniel. "Malta court sides with trade union, puts NetEnt layoffs on hold". iGaming Business. December 11, 2020.
Related News