NetEnt Signs Deal with FashionTV Gaming Group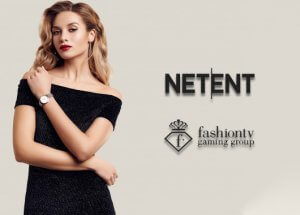 NetEnt has signed a partnership with FashionTV Gaming Group, the exclusive licensor for the FashionTV brand in iGaming.
The partnership will see the two entities producing an innovative slot which will be inspired by the leading fashion and style channel's hit song 'I Want to be a Trillionaire,' featuring FashionTV's star, Anja J.
Via the deal, NetEnt will be able to actively leverage the global recognition of its partner's international network, which is hugely popular and counts over two billion viewers.
FashionTV has entered the gaming industry recently and has taken it by storm. Players are able to immerse themselves into its glamorous world and get an opportunity to attend real-life branded events and parties.
Representatives from NetEnt say that its partner offers something different to the online casino sector and that their alliance aims to combine their ability to work with brands and FashionTV's global recognition.
Something Different
Bryan Upton, NetEnt Director of Games, said: "FashionTV has something different to offer the online casino sector – from its brand identity, its reach, the power of its global network, and its understanding of how to create engaging and unique content. Our partnership hopes to combine our unequalled ability to work with brands, with FashionTV's sheer global recognition and marketing power."
"The 'I Want to be a Trillionaire' song is loved by millions of fans all over the world and we look forward to bringing 'The Trillionaire' game, inspired by this popular song, adding a touch of glamour and bling to our industry-leading portfolio."
Officials from Fashion say that they are committed to combining the high lifestyle and the luxury of their brand with the unique thrill of the online casino experience.
"At FashionTV Gaming Group we are committed to blending the high lifestyle and luxury of our brand with the unique thrill of the online casino experience. NetEnt's unrivalled ability to deliver world-class slot games that are always a step ahead of the competition makes them an ideal brand to business partner to further our presence in the gaming industry," said Shai Kaplun, COO.
More About the Brand
NetEnt, is one of the world's most influential live gaming providers, and recently launched its Connect platform. Being at the very top, the provider supplies some of the world's most prestigious casino operators with top-notch games and content. 1000 professionals work on its cutting-edge platform to create some of the most engaging games in the iGaming industry. In 2018, it was able to handle 44.7 billion gaming transactions.
It has a strong presence in Sweden, Malta, Ukraine, Gibraltar, USA and Poland. The company is regulated and licensed by the United Kingdom Gaming Commission and the company is a proud owner of licenses in Alderney, Belgium, Gibraltar, Malta, New Jersey, Romania, and Spain.
Source: "NetEnt partners with FashionTV Gaming Group". NetEnt. February 5, 2020.
Related News