LeoVegas to Withdraw Royal Panda Brand from United Kingdom Market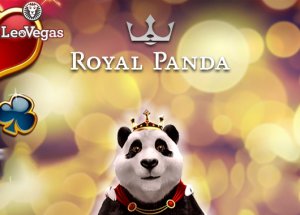 LeoVegas, the online gambling operator has decided to pull its Royal Panda brand out of the UK market due to poor performance. The brand will no longer be operational across the UK region starting from January 31, 2020.
LeoVegas acquired the brand back in October 2017 for €60m and added an additional €60m in earn-out incentives. Royal was expected to enlarge the operator's strategic UK footprint.
Representatives from the operator say that shutting down the platform in the UK gives them two great brands with global appeal, making scalability in the continued growth strong while strengthening their position in the UK.
Gustaf Hagman, CEO and co-founder of the operator, said: "This gives us two great brands with global appeal, which makes the scalability in the continued growth strong while strengthening our position in the UK."
The decision to withdraw the brand from the market comes after a financial update that was issued by the group in the third quarter of 2019. Hagman commented this and said: "The UK is profitable at the group level but remains challenging, where Royal Panda, in particular, had a poorer performance during the quarter."
For Remaining Customers
LeoVegas encourages customers to withdraw any remaining funds from their accounts before Royal is removed from the market as the funds will become inaccessible.
The notice on the website reads: "We regret to inform you that Royal Panda will no longer be operating in the UK from 31 January 2020. We've had a great time entertaining you over the years and wish to thank you very much for choosing to play with us. Once again, we'd like to thank you for playing with Royal Panda, remind you that you should withdraw your cash as soon as possible, and wish you every success in the future."
About the Operator
The operator offers a fantastic selection of live casino and casino games. For those who enjoy live casino games, LeoVegas offers a large variety of games available on the market. The casino was established in 2012 in Sweden and offers mobile casino games. In 2018, the company was awarded the Brand of the Year at the EGR Marketing and Innovation Awards and Operator of the Year at EGR Nordics Awards 2018.
In 2017, it was awarded Online Casino Operator of the Year at the International Gaming Awards and in 2016, the company was awarded Mobile Operator of the Year at EGR Nordic Awards 2016.
The awards granted to the company show the quality of LeoVegas and LeoVegas is a proud sponsor of Leicester Tigers. The operator holds licenses from the Malta Gaming Association, the United Kingdom Gambling Commission.
Source: Evans, Jake "LeoVegas shuts down Royal Panda brand in UK". egr.global. January 8, 2019.
Related News