Inspired Entertainment to Integrate Interactive Casino Content onto SBTech Platform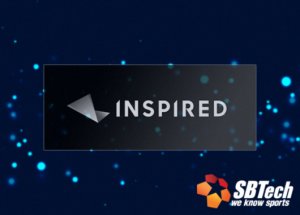 Inspired Entertainment has signed a five-year global agreement with SBTech, a global leader in sports betting and iGaming solutions, to integrate its RGS casino content onto the SBTech platform, which currently provides services to 50 global operators.
After the successful integration of Inspired's RGS casino content, SBTech platform operators will have access to its wide range of casino and on-demand Virtual Sports content including Centurion™, Book of the Irish® and 1st Down™ Slots, which is the first slot title to include American Football virtual clips.
Officials from Inspired Entertainment believe that the partnership will bolster their capability to offer top performing casino content to leading iGaming, land-based and lottery operators. Officials sitting at the other side of the table say that they are looking forward to working with their new partners and that they are thrilled about offering Inspired's casino content.
"Integrating with SBTech's industry-leading casino platform proposition further bolsters our capability to offer top performing casino content to leading iGaming, land-based and lottery operators." – said Claire Osborne, Vice President of Interactive at Inspired.
Osborne further commented: "SBTech has award-winning technology and an extensive customer base, allowing us to further increase our reach both in established and new territories."
"We are thrilled to offer Inspired's unique and entertaining casino content to our customers. They have popular brands and a strong foothold in the European marketplace." –said Andrew Cochrane, Chief Development Officer of SBTech.
"Our partners' players have greatly enjoyed their award-winning virtual sports and we are excited to expand our partnership and casino product portfolio with Inspired."
About:
Inspired is a global games technology company, supplying virtual sports, mobile gaming and server-based gaming systems with associated terminals and digital content to regulated lottery, betting and gaming operators around the world. Inspired currently operates approximately 35,000 digital gaming terminals and supplies its virtual sports products through more than 40,000 retail channels and over 100 websites, in approximately 35 gaming jurisdictions worldwide. Inspired employs more than 650 employees in the United Kingdom and elsewhere, developing and operating digital games and networks.
Furthermore, SBTech is a global leader in omni-channel sports betting and gaming, with more than 1,100 employees in 10 offices worldwide. Since 2007, the group has developed the industry's most powerful online sports betting and casino platform, serving licensees in more than 15 regulated territories.
Its clients include many of the world's premier betting and gaming operators, state lotteries, land-based casinos, horse racing companies, and iGaming start-ups. The group supplies highly flexible betting and gaming solutions to clients looking for exceptional configurability and the quickest route to market, complemented by proven business intelligence and reporting capabilities.
The company's offering includes its seamless sportsbook, Chameleon360 iGaming platform, managed services, on-property sportsbook and omni-channel solutions that provide players with constant access to sports and casino products across all online, mobile and retail channels. Supported by unrivalled expertise in trading and risk management, acquisition and CRM, and the highest standards of regulatory compliance, its partners consistently achieve rapid growth, enhanced brand loyalty and record revenues.
Source: "Inspired to Integrate Interactive Casino Content onto SBTech Platform". SBTech. July 17, 2019.
Related News