Relax Gaming and NetGaming Pen Distribution Deal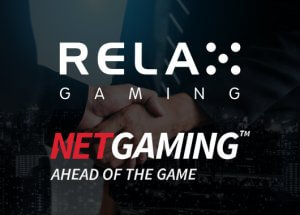 The innovative and renowned content provider and aggregation platform, Relax Gaming, has announced that they've signed a platform-to-platform content distribution agreement with the content provider, NetGaming.
As a part of Relax's Powered By program, this deal states that NetGaming will be provided with a reliable route to the market. The latter is looking to develop its online casino and table games product, and this deal is a good starting point.
RG's latest partner is very new in the iGaming business. It was founded in 2019 and is a software studio specializing in online gaming solutions and localized casino content and targets large cross-sections of audiences. it already has two popular titles; Candy Burst and Age of DaVinci.
With the Powered By program by its side, the provider will be able to harness the scalable technology and integration platform under transparent commercial terms from the program.
A Productive Year
NetGaming has signed significant deals with the leading companies in the industry during the last year. It has scaled their partnership network thanks to a number of programs and routes to markets. RG, which just recently named a new CEO and CCO, is focused on releasing a steady stream of proprietary content during the past few months and this latest deal will allow it to leverage its developing market penetration.
Representatives from Relax Gaming say that its partnership programs are designed to be revolutionary and that it has parted with the trend of segmenting relationships between studios and operators but rather inject transparency and flexibility into content distribution.
Official Statements:
Simon Hammon, Relax CPO, said: "Relax Gaming's partnership programs were designed to be revolutionary. We have broken away from the market trend to segment relationships between studios and operators, instead injecting transparency and flexibility into content distribution. Our platform-to-platform deal with NetGaming underlines the success of this pioneering approach, providing it with a commercially transparent route to market as it continues to build its portfolio of quality content."
Pallavi Deshmukh, CEO of NetGaming, said: "Today NetGaming has achieved another significant milestone. We are delighted to join the Relax Gaming content distribution network and are super excited to start our long-term partnership.NetGaming has a lot in store and we are hoping to delight our customers as we continue to grow working alongside Relax Gaming's knowledgeable and creative team."
RG is now able to offer their partners with a portfolio counting over 640 casino games, including the cutting-edge content from Silver Bullet Studios and other innovative proprietary products.
Source: "New Studio Partnership increasing global distribution & content". Relax Gaming. November 4, 2019.
Related News