Righlander Will Be Providing Affiliate Compliance Solutions To Playtech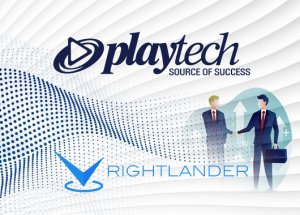 Leading gaming technology company Playtech has partner up with Righlander. According to the recently signed deal, the latter will offer its compliance solution to the provider's operators alongside the company's IMS platform.
The link-up is expected to provide partners with a range of affiliate compliance tools including automated compliance monitoring, PPC monitoring, proactive affiliate finder, and their latest live compliance offering. Through monitoring tools, the detection of non-compliant content across geo-locations including the UK, Sweden, Denmark, Australia and the US will be much easier and accurate.
Possible breaches such as insufficient terms and conditions, expired deals and inappropriate marketing properties will be spotted by this program. It will help the developer to better cater to operators and its reputable partners such as Mason whose agreement was lengthen recently.
Playtech to Keep Licenses Compliant with Local Regulations
The gambling industry has a specific set of rules that it has to follow regarding marketing. For online platforms and software providers, one wrong move could have big repercussions. The ones that put their licenses in danger, especially in jurisdictions with strict regulators such as UK or Sweden.
Amongst many valuable tools that the deal with is bringing…
…the detection and flagging of non-compliant content are maybe the most important part for the provider, according to the statement of its VP of product strategy, Anthony Evans.
"We are delighted to welcome Righlander to our SaaS program, designed to offer our customers access to specialist services from carefully selected third parties. At Playtech, a key part of our mission is to equip licensees with the tools they need to comply with the most stringent of regulatory requirements.
Righlander represents exactly what we are looking for in a SaaS partner, offering both an understanding of the unique demands of the gambling industry and the specialist technology to address one of its major compliance challenges," commented Evans.
Every month, the proactive affiliate finder searches millions of web pages to identify new and popular sites. At the same time, the creative PPC monitor is detecting inappropriate advertising and stopping them from running on the advertised keywords of an operator.
Encouraging Providers to Follow in Playtech's Footsteps
Righlander's advanced scanning technology is helping gambling operators and developers to stay on top of affiliate compliance. It is trusted by leading iGaming brands such as 888, Lottoland or Leo Vegas, and the company's founder Ian Sims is thrilled that Playtech is joining them.
"It's great to see Playtech taking steps to help its operators be as compliant as possible when it comes to the often-challenging area of affiliate compliance.
Our technology does much of the heavy lifting, allowing operators to clearly see the publishers linking to their brands and be notified of any violation events that occur. This is a commendable move from Playtech and we encourage other platform providers and operators to take additional steps to improve affiliate compliance," said Sims.
Source: Narayan, Niji. "Playtech Signs Compliance Deal with Righlander". European Gaming. February 27, 2020.