Playtech's Earnings Don't Match Forecasts Due to Struggling Financial Trading Division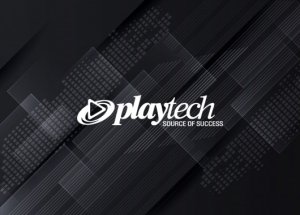 Online gambling technology provider and operator, Playtech, states that its 2019 earnings will not match its forecast due to the struggles that its financial trading division is facing.
The supplier issued a trading update for the previous four months, ending October 31. The report shows TradeTech experiencing highly challenging trading conditions during September and October. Its serves as Playtech's financial services unit which offers forex and contracts for difference via Markets.com.
The difficulties and the challenges it has gone through will result in its performing well under management expectations. The supplier, which recently teamed up with Swiss Casinos Group, warned investors that its overall adjustment earnings for 2019 are now expected to be a little below current consensus. Investors are not happy with the news which resulted in the developer's share price being pushed down 2.5% by the close of Friday's trading.
Intense Evaluation
Playtech is currently evaluating all options for its TradeTech unit. The unit, as well as the companies offering contracts for difference, binary options and forex trading have been under increased regulatory scrutiny during recent years. Playtech has considered the option of selling its Casual and Social Gaming business in order to streamline its overall structure.
Last week, the developer announced a major structured agreement with Aquila Global Group. The group operates Wplay sports betting brand in Colombia and Wplay is the first operator to receive a Colombian online gambling license in 2017. It has signed a deal with Wplay which will migrate all of Wplay's retail and online operations to the supplier's IMS player management platform. The IMS platform will also power all sports and casino software, together with third party game content. The platform will also handle CRM and marketing.
Aside from the revenue-sharing arrangement, Playtech is entitled to Wplay's profits thanks to the structured investment.
The software provider also recently contracted an agreement with Red Star Poker.
More on the Brand
Playtech was founded in 1999 and ever since then, its approach has been centered on the continual development of best-of-breed gaming products and content, and its success built upon strong partnerships with their licenses. The company is the world's largest online gaming software supplier offering cutting edge, value added solutions to the leading operators in the iGaming industry. With a little over 5,000 employees in 17 countries, owning 140 global licenses in 20 regulated jurisdictions, Playtech is a giant in its own right.
The company also offers cross-platform management systems, running via a unified information system called the IMS, providing operators with the tools to maximize cross-selling opportunities, player loyalty and yield. Its product suite can be fully integrated into a complete cross-platform offering, enabling the players to access online, broadcast, mobile and server-based gaming terminals through a single account.
Source: Stradbrooke, Steven. "Playtech lowers earnings forecast as TradeTech unit struggles". CalvinAyre. November 22, 2019.