Playtech Taking a Break in Italy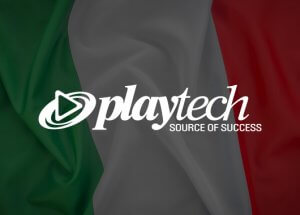 As a lockdown has been ordered by Italian Prime Minister Giuseppe Conte, due to the coronavirus, Playtech has decided to temporarily suspend all operations in the Italian market.
The coronavirus is forcing citizens and residents to stay at home and are only allowed to travel after being granted permission. The experts at Playtech have predicted this and the company is expecting major losses in Italy due to temporarily halting operations until next month.
Officials from the leading gaming operations and technology company, said that its revenue was going to suffer losses in Italy and China as a result of the Covid-19 pandemic, as things were beginning to slow down as a result of the country-wide travel ban. Its shops will be closed until April 3, according to reliable sources.
Ties to Italian Market
Playtech, which recently launched a new set of Live Roulette tables, has a 70.6% controlling stake in Italy-based gambling company Snaitech, which it acquired back in 2018.
As far as the pandemic goes, Italy has reported over 460 fatalities caused by the coronavirus. In order to stop the spreading of the virus, the Italian government has ordered that certain public establishments be closed, including arcade halls, bingo facilities, betting shops, cinemas, discos, pubs and gyms. Also, sporting events, weddings and funerals were also ordered to be suspended.
Coronavirus has already left a wound in Playtech's revenue. The company initially reported revenue growth of $1.7 billion, 23% higher than last year, and adjusted EBITDA (earnings before interest, taxes, depreciation and amortization) up 11% to $433.28 million. However, thanks to discontinued operations and tax liabilities, it was forced to report a $22.16-million loss for 2019.
More About the Brand
Playtech was founded in 1999 and ever since then, its approach has been centered on the continual development of best-of-breed gaming products and content, and its success built upon strong partnerships with their licenses. The company is the world's largest online gaming software supplier offering cutting edge, value added solutions to the leading operators in the iGaming industry. With a little over 5,000 employees, in 17 countries, owning 140 global licenses in 20 regulated jurisdictions, Playtech is an international company with a large reach and an even larger audience.
The company also offers cross-platform management systems, running via a unified information system called the IMS, providing operators with the tools to maximize cross-selling opportunities, player loyalty and yield. Its product suite can be fully integrated into a complete cross-platform offering, enabling the players to access online, broadcast, mobile and server-based gaming terminals through a single account.
Source: Gibbs, Erik. "Playtech decides to take a break in Italy". CalvinAyre. March 11, 2020.
Related News