Playtech Partners with GVC Holdings to Launch New Live Casino Studio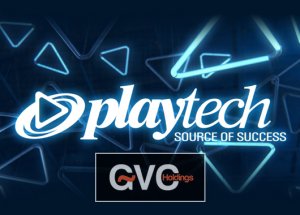 Playtech, the leading gambling technology company, announced on November 7, 2019 a partnership with GVC Holdings.
The partnership will see the launch of a brand-new dedicated Live Casino studio, Elevation.
The launch of the studio will come in stages over the next two months and it will be backed by a major marketing campaign. The studio will initially feature five Blackjack tables and a Roulette wheel studio. Elevation studio is designed to visually amaze players, providing a spectacle of a fully immersive skyline, bringing the Live Casino experience to major brands of GVC.
The development of the studio comes after a year of intense activity for Playtech's Live Casino team. They launched more new games and variants than ever and expanding into more and more markets. The company managed to launch the first dedicated Roulette table for the market in Spain, together with major releases such as Quantum Roulette, American Roulette, Heads Up Hold'em, All Bets Blackjack and the redesigned Hi-Lo Club.
A Great Match
Representatives from the supplier say that GVC has been a key partner for them for many years and that they are delighted to be extending that partnership. It is their opinion that working with an industry leader to deliver live experience is only fitting.
"As the parent company behind some of the most iconic brands in online gambling, GVC has been a key partner for us for many years, and we're delighted to be extending that partnership with the development of Elevation. We've significantly invested in our Live Casino technology and facilities in recent years, in addition to continually diversifying our content – so in a year when we've done more than ever to enhance our product, it seems only fitting to be working with an industry leader to deliver an ever-more innovative live experience," said Shimon Akad, Chief Operating Officer at Playtech.
Officials from GVC Holdings say that Live Casino is one of the major growth areas in the online gambling market. They say that they are looking forward to continuing the successful partnership with its latest partner and deliver a world-class player experience.
Shay Segev, Chief Operating Office at GVC, comments: "Live Casino is one of the major growth areas in the online gambling market, with players looking for a more immersive, entertainment-driven experience. Significant investment has gone into delivering the first stage of the Elevation studio and we're delighted with the results. Playtech's track record and experience in delivering innovative Live Casino technology and content is unsurpassed. We're looking forward to continuing our successful partnership and delivering a world-class player experience."
More About the Supplier
Playtech was founded in 1999 and ever since then, its approach has been centered on the continual development of best-of-breed gaming products and content, and its success built upon strong partnerships with their licenses. The company is the world's largest online gaming software supplier offering cutting edge, value added solutions to the leading operators in the iGaming industry. With a little over 5,000 employees, in 17 countries, owning 140 global licenses in 20 regulated jurisdictions, it is a giant in its own right.
Source: Narayan, Niji. "Playtech partners with GVC to launch Elevation". European Gaming. November 11, 2019.
Related News