Playtech and FanDuel Set To Revolutionize Live Casino in Canada!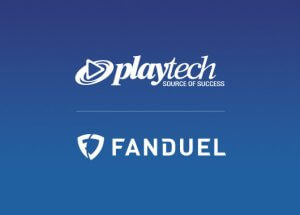 Gaming tech giant, Playtech, has entered into a groundbreaking collaboration with FanDuel, a subsidiary of Flutter Entertainment. This partnership marks a significant milestone as it unveils the launch of branded Live Casino content in Canada, catering to the preferences of FanDuel's dedicated customer base in Ontario.
The Birth of a Dedicated Live Casino Studio
Playtech, a prominent player in the gaming technology sector, has gone the extra mile to create a dedicated Live Casino studio based in Riga, Latvia. This state-of-the-art studio has been meticulously designed to cater to the unique demands of the Canadian market and, more specifically, FanDuel's discerning customers in Ontario.
The studio offers a diverse range of games, including Roulette, All Bets Blackjack, Baccarat, and 7-Seater Blackjack, ensuring a thrilling and varied gaming experience.
While the primary focus of this collaboration is on serving FanDuel's community in Ontario, the partnership's foresight extends to other provinces across Canada. As the gaming landscape evolves and more regions within Canada regulate the Live Casino studio's offerings will be made available to a broader audience of casino enthusiasts.
A Promising Future
The collaboration signifies a promising future for Canadian casino enthusiasts. With an array of live casino games tailored to their specific preferences, players can look forward to an unparalleled gaming experience. As regulations change and new territories open up, the Live Casino studio's reach is set to expand, offering even more Canadians the chance to immerse themselves in top-quality gaming content.
Playtech vice president of commercial, George Voyatzis, said: "It's brilliant to see Playtech Live continue its growth in North America. Our partnership with FanDuel marks a really exciting moment for Playtech, and we look forward to delivering our Live Casino games for FanDuel and its users across Ontario. As we build more studios globally and release new content, this announcement is yet another example of Live taking over the gambling industry on a global scale."
FanDuel Canada general manager Dale Hooper commented: "We are proud to be announcing this deal with Playtech, which will bring our users across Canada the highest quality Live Casino experience. The addition of the innovative FanDuel Live Casino studio has been specifically localized to cater for the Canadian market and FanDuel. This unique proposition cements FanDuel's premium position for online casino in the North American market. The agreement marks the beginning of what is sure to be a successful and exciting partnership with one of the world's largest game providers."
Source:
"PLAYTECH AND FANDUEL AGREE LANDMARK LIVE CASINO DEAL IN CANADA", gamingintelligence.com, October 25, 2023.
Related News