Playtech and CasinoSolverde.pt Partner Up
Playtech, the leading gambling technology company, has partnered up with CasinoSolverde.pt, Portuguese casino operator.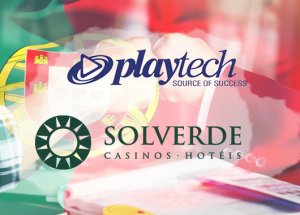 As far as the deal goes, the developer's award-winning IMS player management platform will become the core platform of CasinoSolverde.pt.
Having this management platform at its side, Solverde will be able to launch a tailored suite of the supplier's games combined with a variety of industry leading data driven tools and capabilities.
Playtech will provide the Portuguese casino with its industry leading casino offering, delivering a full-service data driven casino eco-system.
The company's front-end portal framework will allow the casino in Portugal to integrate and personalize content, tightly integrated into IMS it delivers an unparalleled experience for operators and their players. The open platform from Playtech will allow the casino to benefit a great deal from greatly simplified integration of third-party content.
Its officials say that they are very proud of the fact that Solverde chose them as its technology partner. They are also proud that their technology continues to serve as the infrastructure of choice in competitive and complex regulated markets.
"Solverde has been one of the foremost names in the Portuguese casino landscape. We are extremely proud to announce that Solverde has chosen Playtech as its technology partner in order to continue its leading position in the Portuguese market. We are pleased to see Playtech's technology continuing to serve as the infrastructure of choice in competitive and complex regulated markets. This deal highlights the continued strength of our data driven platform to offer integrated solutions to operators and we hope to announce further successes in regulated markets soon," said Shimon Akad, COO of Playtech.
Representatives at Solverde say that partnering with Playtech is an exciting moment for the casino. They are looking forward to developing their casino with their new partner.
"This is an exciting moment for CasinoSolverde.pt as we further develop the casino experience we offer to our customers. We are pleased to partner with Playtech to bring its industry leading casino offering to the Portuguese audience and are confident it will be a driver of growth for both our businesses in Portugal. We look forward to developing our industry leading casino with our new partner," c said.
More on the Developer:
Playtech was founded in 1999 and ever since then, its approach has been centred on the continual development of best-of-breed gaming products and content, and its success built upon strong partnerships with their licenses. The company is the world's largest online gaming software supplier offering cutting edge, value added solutions to the leading operators in the iGaming industry. With a little over 5,000 employees, in 17 countries, owning 140 global licenses in 20 regulated jurisdictions, Playtech is a giant in its own right.
It also offers cross-platform management systems, running via a unified information system called the IMS, providing operators with the tools to maximize cross-selling opportunities, player loyalty and yield. Its product suite can be fully integrated into a complete cross-platform offering, enabling the players to access online, broadcast, mobile and server-based gaming terminals through a single account.
Source: Narayan, Niji. "Playtech Partners with CasinoSolverde.pt". European Gaming. August 2, 2019.
Related News