Nolimit City's Content is Now Available in Ontario via Evolution's OSS Platform!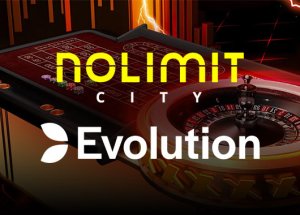 Nolimit City, a reputable casino software supplier known for its online casino releases, has decided to expand its global reach after partnering with another supplier of top-tier live casino games and world-leading aggregators.
As announced, the new collaboration will mark a major milestone for the company, which will reach a new audience and strengthen its already reputable title on the online gambling scene! Are you ready to find out where Nolimit will be live from now on?
Expanding International Reach!
Nolimit City came closer to achieving its goal of global expansion after the company signed another significant deal that will see the launch of its diverse portfolio in the Canadian province of Ontario!
As stated in the announcement, the developer has added to its list of partners Evolution, a prominent iGaming content supplier that is recognizable for its high-quality portfolio as well as for its OSS!
Based on the agreement, Nolimit's premium library of games will now be available to casinos in the Canadian province of Ontario via Evolution's One Stop Shop (OSS) platform. OSS is a resilient integration platform with horizontal scalability, offering online operators a unified technical interface to access all brands within Evolution Group, now encompassing games from Nolimit.
This means operators operating in Ontario will now be able to expand their offerings with Nolimit's online casino releases that have already been approved by players across the globe.
This includes feature-packed and unique games such as 'Fire in the Hole xBomb®,' 'Tombstone RIP,' 'Dead Canary,' and many more.
Entering an Important Market!
Commenting on the deal, the Rep highlighted the importance of this promising partnership.
Jeff Millar, Chief Commercial Officer North America at Evolution, said: "We are delighted to announce that our Nolimit City (NLC) games are now live in Ontario, Canada, via Evolution's One Stop Shop platform, which offers quick, seamless integration. This is a significant milestone in expanding the reach of our unparalleled portfolio of engaging gaming experiences. Furthermore, we are proud to share that NLC's games are also available on iOS, further growing our reach and ensuring players can enjoy these one-of-a-kind games across multiple platforms."
Surely this is just another important agreement that will resonate with the industry it's likely we can expect much more from this giant very soon.
Source: "Nolimit City's Portfolio Now on Evolution's One Stop Shop Platform in Ontario''. Nolimit City. August 2, 2023.
Related News