NetEnt Pushes for Full integration of Red Tiger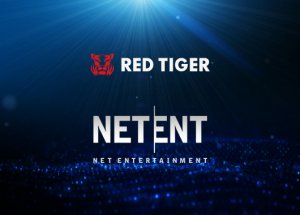 In order to boost competitiveness and increase efficiency, NetEnt has decided to implement changes in the organization of Red Tiger Gaming.
The changes that are about to take place include a reduction in the workforce by approximately 120 employees, mainly based in Stockholm.
After NetEnt successfully acquired the brand back in September 2019, the company announced plans to fully integrate Red Tiger. The acquisition was very successful and went beyond expectations. It offered significant potential synergies, increased efficiency and economies of scale.
Now, in order to speed up the full integration within the NetEnt group, a restructuring is being implemented. This means that several functions are relocated and that around 120 full-time positions are made redundant in Stockholm and Malta.
The company is implementing these measures as a part of their strategy to continue the drive of improvement in all the verticals of the business and strengthen competitiveness and increase value creation in the company.
The restructuring is expected to result in annual savings of approximately SEK 150 million on a cash-flow basis, however, restructuring costs are expected to amount to around SEK 25 million, and the spendings will be reported as non-recurring items and affect operating profit for the first quarter of 2020.
Responding to COVID-19
In the light of recent events revolving around the outbreak of COVID-19, NetEnt is having trouble forecasting the effects for the time being, since the company has not yet been negatively affected by the pandemic.
Representatives from the brand say that they are in a new phase of integration with Red Tiger and that sellers are becoming shareholders of NetEnt. They say that the integration will enable them to combine their capabilities and strengthen their position on the market.
"We are now entering the next phase of the integration with Red Tiger, whose sellers are also becoming shareholders of NetEnt. The integration will unleash the full potential of our shared capabilities, create significant efficiency gains in games development and strengthen our position as the market leader in online casino," says Therese Hillman, Group CEO.
Source: Miller, George. "NetEnt integrates Red Tiger to realize further synergies". European Gaming. March 24, 2020.
Related News