Global Gaming Strengthens Cooperation and Partnership with Viral Interactive Ltd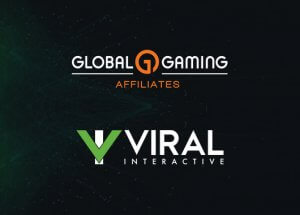 Global Gaming and Viral Interactive are enjoying their successful cooperation and as a step forward in these successful relations, Global Gaming (GG) has officially transferred the domain Ninjacasino.se to Viral.
Viral Interactive is the holder of a license for commercial online gambling issued by the Swedish Gambling Authority and they have filed an application with the SGA, seeking to add Ninjacasino.se to the list of domains covered by their current license. Being the holder of the license, Viral is completely responsible for the operations and for the compliance of all domains under its license.
Back in August, NanoCasino.com, a brand-new gaming site, was launched by the operator and the launch was backed by Global which acts as its marketing partner. As their trusted partner, Global will press on with providing support as far as resources and expertise in marketing, customer experience and branding for NanoCasino.com and Ninjacasno.se go.
Big Value
Representatives from the company are aware of the Ninja's huge value in the Swedish market and that is no surprise that GG does not want to let its potential go to waste. Their CEO stated that he believes that Ninjacasino.se is in safe hands with Viral and Finnplay's platform.
GG CEO, Tobias Fagerlund, commented: "We are, of course, aware of Ninja Casino's enormous value in the Swedish market and it should come as no surprise that we do not want to let its potential go to waste. It is my belief that Ninjacasino.se is in safe hands with Viral Interactive and Finnplay's provenly safe and responsible platform, which also places a great deal of emphasis on entertainment and the pleasure of gaming."
More
GG is a veteran in the iGaming industry. The company is able to deliver innovative and safe gaming experiences and operate a number of successful casino brands and their focus is primarily in the Nordics. It is able to offer their unique PayNPlay solution which offers players safe and seamless gaming experience.
Ninja is their leading, award-winning brand. Utilizing the PayNPlay solution, this casino has revolutionized the online casino industry by allowing players to enjoy a safe online casino environment, without having to go through lengthy registration processes.
The company strives to achieve the highest level of innovation and takes pride in pushing the boundaries of the industry. They have earned the Operator of the Year 2019 award at EGR Nordics Awards and the Gaming Intelligence Awards.
Source: Miller, George. "Global Gaming Deepens its cooperation with Viral Interactive Ltd". European Gaming. September 23, 2019.
Related News