Content Deal for Ganapati and BetConstruct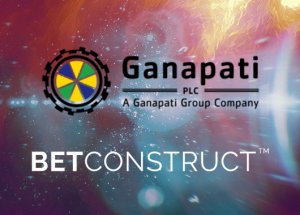 Ganapati PLC has entered a content deal with the award-winning operator, BetConstruct, which will see the integration of the international supplier's full offering of original slot games.
A renowned name in the iGaming industry, Ganapati produces high-quality slots which mostly contain Japanese designs and themes featuring unique entertainment elements and bonus features.
The supplier's portfolio, which will soon be available in its entirety on BetConstruct's site, includes the striking anime-style Neo Tokyo – the brand's flagship title, as well as other popular titles such as Onmyoji and Samurai Girl. The company also recently announced a launch of an official Manny Pacquiao game called Pacquiao One Punch KO.
Officials from BetConstruct state that its latest partner's unique style will be met with huge success through the site's Casino Suite. They find the supplier's ability to mix traditional Japanese art with modern pop culture compelling.
"Ganapati does an incredible job of capturing both traditional Japanese art and the modern pop culture phenomena in their slots. The stories their games tell and the overall detailing speak volumes about the ambitions of the game developer as well as deliver the gaming experience with an authentic Japanese flavor. The distinctive charm of Ganapati's unique games will see a huge success through BetConstruct's Casino Suite," said Edgar Mkrtchyan, Gaming Group Product Manager of BetConstruct.
Representatives from Ganapati Europe are excited to be entering this deal with whom they think of as an industry giant.
"This partnership is a particularly exciting one for Ganapati, as BetConstruct is such an industry giant – our games being available on their platform is a huge indicator of just how far Ganapati has come in such a short space of time," said Juliet Adelstein, Ganapati Europe Holding CEO.
More About the Companies:
Ganapati is an international group company comprised of game studios, media platforms and production companies, with offices in London, Tokyo, Los Angeles, Malta, Estonia, Taiwan and Curacao. The company was established in December 2013 by experienced and visionary entrepreneurs from across the globe. Ganapati PLC was listed on the London NEX Exchange and registered as a public limited company in 2015. Upon its entering the iGaming sector in 2016, the company set out to supply the international online gaming markets with high-quality immersive online casino content by utilizing their global network of talent in tech, design and Japanese content.
In July 2018, the Malta-based subsidiary, GanaEight Coin Ltd., the legal entity which will produce the GBC blockchain online casino platform and issue the GBC token, was established as part of the ever-growing Ganapati Group.
BetConstruct is a global award-winning technology and services provider for the online and land-based gaming industry. Its innovative and proved offerings include online and retail sportsbook, classic casino and virtual reality and RNG and live casino, poker, skill games, fantasy sports, social gaming platform, sports data solutions and more – all ready to be launched and managed through SpringBME, the company's pioneering Business Management Environment. The company holds licenses issued by the UK Gambling Commission, Romanian National Gambling Office, Malta Gaming Authority, ARJEL and many more.
Its headquarters are in London and the company has offices in France, Armenia, Uruguay, Philippines, Germany, Ukraine, South Africa, Malta, Latvia, USA, Cyprus, Peru and Taiwan.
Source: Poptamas, Vlad. "Ganapati Games to Go Live with BetConstruct". European Gaming. August 7, 2019.
Related News