BETER Live First 4 Live Casino Games Ready this Month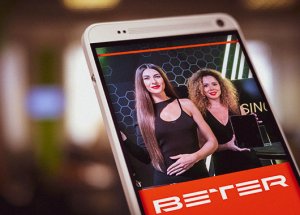 BETER Live, a new brand of the well-known, innovative provider – BETER, has announced a list of live games that will be set to go live this month.
What are the Games?
Roulette, Blackjack, Top Card, and Baccarat have been announced as the first four games to begin live broadcast during the holiday season. These games are made to meet the needs of next-gen punters.
Live casino products will give you the opportunity to enjoy your favorite type of entertainment with highly professional dealers who will guide them from a studio designed in a minimalist style. On the other hand, operators will also benefit from localized server deployment, a rich choice of languages, and high-margin side bets.
About the Creator
We cannot fail to mention that the live games were developed by a team comprised of several highly educated experts in live casino and TV production. From this, we can conclude that BETER Live is working tirelessly to provide its users with incredible live entertainment that they have not been able to see. Games with full HD, 4K options, and lower bandwidth options will be streamed from one of the most advanced studios ever on the iGaming market.
Proudly introducing BETER Live's first four titles, Anna Vikmane, Director at BETER Live said: "In the last few months we've worked tirelessly to build a team of industry experts who could help deliver what we believe is the most innovative and entertaining live casino offering to date. We're dedicated to championing a player-centric, entertainment-first approach and we're confident these first four live casino games will showcase exactly that. This is just the beginning of a very exciting journey for BETER Live; we understand how to entertain the next generation of live casino players better than anyone else and today's announcement marks a landmark moment in the world of live casinos."
BETER Live has announced that players will not encounter hidden fees, but that they will also be able to access stream 24/7. Punters will meet various payment options including cryptocurrencies.
Source: "BETER Live announces first selection of live casino games''. European Gaming. December 13, 2021.
Related News