Beter Launches Beter Live to Offer Live Casino Products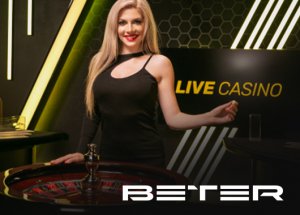 Beter has decided to expand its company by introducing the new BETER Live. This is the latest online casino product from this company and thanks to it, the brand will expand its business to new segments.
This company aims to provide its users with completely new content that they will be able to enjoy. Live casinos can be seen more and more often in the offers of providers. This is because live content has gained incredible popularity among punters.
Thanks to its proprietary in-house technology, Beter Live offers a high level of reliability to players, and the entire project is led by Anna Vikmane – a veteran of PlayTech and GVC.
The studio's technology promises full HD and 4K video streams, the best dealers, full mobile optimization, excellent integration, and satisfying different markets.
From the Media
Gal Ehrlich, CEO of BETER, said: "BETER's mission is to provide our operator partners with innovative products they need to engage, excite and entertain the new generation of players. Our launch of BETER Live is here to do exactly that, with the most exciting Live Casino experience on the market available today. Led by the impressive Anna Vikmane, I'm confident we've assembled the most passionate team out there to take Live Casino into a new era. Promising a truly reliable, 24/7 betting experience to suit all audiences, as well as a wealth of delivery options to suit multiple markets, we can't wait to roll out BETER Live and really show what we can do."
Anna Vikmane, Director at BETER Live gave her comment as well and she said that their goal is to transform the live casino we already know with the certainty that future partners will have the best fun with the new generation of the new generation. He adds that together with a team consisting of video game experts, TV-show producers, large-scale promoters, and live casino heavyweights, they are looking forward to a new partnership that will be announced soon.
BETER Live has promised that there will be no hidden fees. However, players will also be provided with crypto-ready payment options including live streams 24 hours a day, 7 days a week.
Source: "BETER launches BETER Live to bring a new era of live casino''. European Gaming. November 11, 2021.
Related News