Top 8 Casinos Land-Based to Play Roulette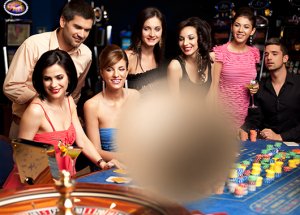 Blackjack may be in our name, but we've got gaming in our blood. Perhaps you're not a fan of blackjack or maybe you find the tables, in general, daunting. Whatever the case may be, we thought we'd take a step back and dive into one of the easier games among the tables: roulette. If you're a beginner, this is well-known as one of the best to get you started, before moving onto more strategic options such as one of our personal favorites, blackjack.
While there are boundless online options, it might be a good idea to ease your way into the realm of table games with more hands-on experience. Don't worry, we've got you covered!
Join us on our tour of the top 8 land-based venues to play roulette (P.S., there's a good chance they're also good for blackjack play!). We'll divide the venues into four groups, based on their locations…
…Macau, Las Vegas, Europe and Asia.
There is a reason Macau is dubbed the "Las Vegas of Asia" and casino enthusiasts around the world know of Macau's famous Cotai Strip, with enough casinos to make even the ardent gambler dizzy. Most of the casinos in Macau are equipped with high-tech machines. For a fan of roulette, it is worth mentioning that in Macau, this game uses both double zero and single zero wheels, which means that the house offers various odds.
City of Dreams:
The first stop on our list? City of Dreams. This hotel casino, located in Macau, offers top-notch terms and impeccable surroundings. You'll feel like a millionaire walking through this lavish venue. The vibe in is trendier than in other casinos and space is equipped with 520 tables for gaming and 1350 slot machines. All this is amazingly complimented with a special water show for further entertainment.
The Venetian:
Next stop? Italy! Well, not quite, but close enough. Actually, we're headed to the United States. Of course, we're talking about The Venetian in Las Vegas. As the name suggests, the entire place resembles Venice, and you can even have a ride on a gondola boat around the canal ways. The venue is known for having the biggest casino floor in the world. It is equipped with mini-golf, swimming pools, a spa, a mall and two world-class music venues. Furthermore, it offers 640 table games and 2,000 slot machines.
For a gambling and roulette enthusiast, there is no getting around Las Vegas. Being the gambler's mecca, Sin City is home to every gambler's dreams. Vegas provides players with a great number of renowned, world-famous casinos; and if you are a big fan of roulette, you can play both the American and European style here.
Encore, Bellagio, Mirage, Oh My:
The Encore, also in Vegas, makes our list as well. This casino offers eight double zero roulette tables with a Monday-Friday minimum bet of $10. If you are looking for a European playstyle table, this venue offers one such table.
You simply cannot visit Vegas and not make a pit stop at The Bellagio, home to 11 roulette tables. The Mirage, with both American and European style roulette variants, is also a must.
Back to Where it Began:
It wouldn't seem right if we didn't put the actual birthplace of this popular table game on the list. For these next few, we're heading back to the Old Continent and highlighting some of the oldest gambling establishments in the world.
Casino de Monte Carlo, Monaco does not only exist in the James Bond movies; in fact, it's as real as it gets. This landmark is a gambling paradise and it offers French and English variants.
Casino di Venezia in Venice is the embodiment of the true European class and it is the world's oldest casino, established in 1683. At this gaming facility, you can indulge in both French and Fair Roulette.
Heading to Asia:
Asia is the world's biggest continent and it would be futile to travel around 48 different countries and give the best casinos a try. Have no fear, though, we've selected the best. The Marina Bay Sands Casino in Singapore takes the cake when it comes to luxury. Located in the iconic building on four floors, this casino offers 600 gaming tables and 1,500 slot machines.