Playtech Rolls out Majority Rules Speed Blackjack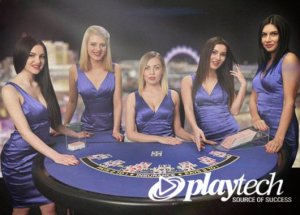 Playtech, one of the leading gambling technology companies in the iGaming industry is proud to announce the launch of Majority Rules Speed Blackjack, the company's latest scalable live casino game.
The game was developed thanks to the collaboration with GVC and the game launches as an exclusive and will be available network-wide starting from July.
Majority Rules has two different modes, Majority Rules and Best Strategy and the number of players in each round determines the mode.
In Majority Rules mode, all players vote on Hit, Stand, Double or Split actions and the majority of 50% or more trigger an automatic action. If a game has fewer players, Best Strategy mode comes into play and player hands are automatically resolved according to the predefined Blackjack best strategy flows. Players need to decide in advance whether to accept a vote or the best strategy decision on Split and Double actions that require additional funds and this applies for both game modes.
Innovation at Heart of Product Strategy
Representatives from Playtech say that innovation is at the core of their product strategy and that Majority Rules Speed Blackjack delivers on that account.
"Innovation and experience-led gameplay are at the core of our product strategy, and Majority Rules Speed Blackjack delivers on both counts. The success of our community Live Slots concept demonstrates player demand for interactive & fun games – the experience you would enjoy when playing alongside others in a land-based casino. We're confident the combination of engaging classic Blackjack gameplay and the new collaborative, community play will be a major hit with players and will of course create the proper Speed variant for Blackjack", Edo Haitin, CEO of Playtech Live Casino, said.
Officials from GVC say that they are delighted about working closely with the renowned games developer on developing this game and that they are excited to offer the game to their players across the company brands.
"Everyone at GVC was delighted to work closely with Playtech on Majority Rules Speed Blackjack, through all stages of concept, design and development – and we're excited to offer this first of its type game to our players across the GVC brands. Majority Rules Speed Blackjack captures a real community feel with the unique 'Ask the Audience' voting approach to the in-game decision-making. The game is fully scalable, offering something very different for players, without deviating from classic European Blackjack with popular sidebets", Matt Charlesworth, Head of Live Casino at GVC, said.
More on Playtech
The company, which recently debuted its Cashback Blackjack product with Stoixman, was founded in 1999 and ever since then, its approach has been centered on the continual development of best-of-breed gaming products and content, and its success built upon strong partnerships with their licenses. The company is the world's largest online gaming software supplier offering cutting edge, value added solutions to the leading operators in the iGaming industry. With a little over 5,000 employees, in 17 countries, owning 140 global licenses in 20 regulated jurisdictions, Playtech is a giant in its own right.
Source: "Playtech Launches Majority Rules Speed Blackjack". Playtech. June 12, 2020.