NetEnt Unveils Their New Live Roulette Product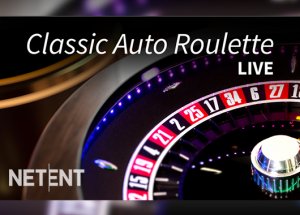 NetEnt proudly announced the unveiling of their brand-new and ground-breaking roulette product.
The Auto Roulette Studio combines a Classic Auto-Roulette, Rapid Auto-Roulette and VIP Auto-Roulette in one, highly immersive setting.
The studio uses modern design and has the look and feel of a traditional casino room, combined with a digital twist. The studio is equipped with HD streaming, blue-screen technology and the cameras use the best angles, making the studio a state-of-the-art facility where immersive casino experiences are made.
The studio is located in a vibrant, modern setting and displays red and gold lighting with three wheels feature in one view with the ability to switch from one roulette to another. This gives a easy-to-play and immersive design which is perfect for many playstyles. The Auto Roulette Studio is able to scale to many markets with voice-overs being available in twelve different languages.
Representatives from NetEnt say that Auto Roulette Studio is one of their biggest releases this year and that it underlines the scalability they are able to offer to their operators.
Company Comments
"As one of the first suppliers to offer a multi-reel gaming experience, the Auto Roulette Studio is one of our biggest releases of the year and underlines the scalability we offer to operators. It is a deeply engaging title supported by fantastic design and cutting-edge technology that will no doubt set a new standard in auto roulette," said Andres Rengifo, Director NetEnt Live.
The launch of Auto Roulette Studio comes after the release of Network Branded Casinos which is a two-room casino environment that brings the traditional casino setting to the online plane. The two releases round-off its superb 2019 road map of Live Casino upgrades and releases.
More About the Company
Net Entertainment, also knowns as NetEnt, is one of the world's most influential live gaming providers. Being at the very top, the providers supply some of the world's most prestigious casino operators with top-notch games and content. 1000 professionals work on their cutting-edge platform to create some of the most engaging game in the iGaming industry. In 2018, it was able to handle 44.7 billion gaming transactions.
The brand has a strong presence in Sweden, Malta, Ukraine, Gibraltar, USA and Poland. It is regulated and licensed by the United Kingdom Gaming Commission and the company is a proud owner of licenses in Alderney, Belgium, Gibraltar, Malta, New Jersey, Romania and Spain.
Source: "NetEnt launches Auto Roulette Studio". NetEnt. December 3, 2019.