NetEnt Increases Product Integrity Through Partnership with Live Fraud Solutions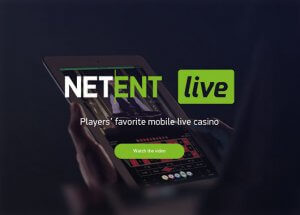 One of the most prominent live games provider NetEnt, has signed a deal with protection specialists Live Fraud Solutions (LFS).
Signing this deal will minimize risks and enhance game integrity across the developer's entire live portfolio.
Through the usage of LFS' proprietary tools, NetEnt Live will enhance their equipment integrity, perform player behavior analysis, integrity checks and improve risk credibility.
The supplier will also deal with other forms of fraudulent gameplay after the integration of these Live Fraud Solutions. Stringent processes will be integrated to detent advantages play methods such as card counting and tracking, roulette prediction, robot play and abuse of bonuses. Outright cheating, collusion and shuffle quality will also be tackled.
Management of NetEnt Live says that installing these tools will further increase the quality of their live portfolio which offers the safest and fairest live gaming experience for operators and players.
"We are committed to maintaining the highest levels of integrity to offer the safest and fairest live gaming experience for operators and players. This involves us constantly reviewing our offering and adding Live Fraud Solutions' tools to NetEnt Live advances these capabilities to be the most robust possible," said Andres Rengifo, Director of NetEnt Live.
Representatives from LFS say that they are looking forward to working closely with the developer and helping them achieve the maximum levels of integrity.
"As a global industry leader, we are delighted NetEnt has chosen to partner with Live Fraud Solutions. We look forward to working closely with the NetEnt Live team to deliver a product that achieves the maximum levels of integrity," said Toms Andersons, CEO of Live Fraud Solutions.
NetEnt recently introduced their new Network Branded Casino, offering operators a greater degree of choice and scalability. Also, the provider recently integrated Perfect Blackjack to its Live Games Portfolio.
More About the Brand
Net Entertainment is one of the world's most influential live gaming providers. Being at the very top, the providers supply some of the world's most prestigious casino operators with top-notch games and content. 1000 professionals work on their cutting-edge platform to create some of the most engaging game in the iGaming industry. In 2018, the developer was able to handle 44.7 billion gaming transactions.
It has a strong presence in Sweden, Malta, Ukraine, Gibraltar, USA and Poland. The company is regulated and licensed by the United Kingdom Gaming Commission and the company is a proud owner of licenses in Alderney, Belgium, Gibraltar, Malta, New Jersey, Romania and Spain.
Source: "NetEnt Live ensures product integrity with Live Fraud Solutions partnership". NetEnt. October 10, 2019.
Related News