Evolution Gaming's Third Quarter Financial Shows Rise in Revenue by 47%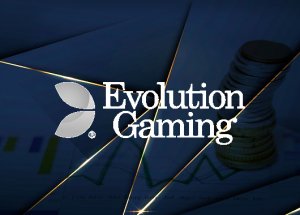 Live dealer content provider, Evolution Gaming, announces their third quarter financials, which show a rise in revenue up to a whopping 47% compared to last years' reports.
Using the key financial indicators for the quarter ending on September 30, 2019, the developer reported a rise in operating revenue up to 47%, amounting to €94.7 million, with European operations generating €46.5 million in revenues, up 42% from last year.
Here is a complete list of Evolution Gaming's third quarter financials:
Operating revenues up 47% to €94.7 million.
Europe generated €46.5 million in revenues, up 42% from last year
Asian revenues amounted to €13.9 million
UK revenues reached €12.7 million
Nordic revenues up 30% to €6.1 million
North American revenues up 107% to €6.1 million
Other regions generated €9.3 million, up 54%
EBITDA up 73% to €48.5 million
Operating expenses rose to €52.7 million
Operating profit of €42 million, up 81% from last year
Pre-tax profit of €42 million, up from €23.2 million last year
Commenting on the results CEO, Martin Carlesund said, "Our investments in new games and studios are having an increasingly strong impact, which is reflected in both the high growth as well as stronger margins. We have also seen a further increased demand for Evolution's products globally."
Carlesund added that they now see clearly that they are reaching completely new player types, who to a large extent are playing live games for the first time. He said that these new players of Evolution are being converted from other game categories, such as online slots. He stated that the fact that players are converting to live games is very encouraging.
"Our all-new studio in Malta is now operational, and we are also continuing to expand our existing studios in both Georgia and New Jersey," he said. "In Georgia, we have now doubled the capacity since the launch of the studio in April 2018. By the end of the year, we will also have doubled the capacity in New Jersey in order to add more games from our portfolio and to allow additional space for dedicated customer environments."
About the Brand
Evolution was founded in 2006 and it immediately had an impact on the European live dealer platforms. It has been growing ever since and has signed deals with a lot of companies and made new partners including 888 Casino, Betclic, Betsson and a lot more prominent companies.
As far as games go, it has to offer Live Roulette, Lightning Roulette,  Live Blackjack, Infinite Blackjack, Live Casino Hold'em and more.
Source: "INTERIM REPORT FOR JANUARY-SEPTEMBER 2019". Evolution Gaming. October 24, 2019.
Related News