Evolution Gaming Sees Growth in Financial Update
Evolution Gaming reported another round of significant growth in its Q2 and H1 financial update and set a target of growing faster than the total European live casino market.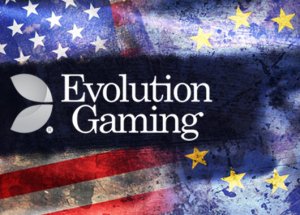 Moreover, the company has also targeted further growth across the United States, where Evolution is constructing a new studio in Pennsylvania. The second quarter revenue of €85.7m (£76.8m), up 45 per cent from €59.3m (£53.1m), helped its January to June performance reach €165m (£147.9m), 49 per cent up from €110.8 (£99.3m).
Evolution's positive performance mainly derives from increased commission income from existing and new customers. The demand for live casino games continues to grow, thanks to several game launches and the number of bet spots from end users.
Martin Carlesund, CEO of Evolution Gaming, commented on the performance and said:
"Evolution's strong development continues, and we can report continued high growth and further improved margin in the second quarter. 
"2019 is a year of product and innovation, and during the period, we have launched all this year's new games. The response has been instant, and we are overwhelmed by the positive reception among both players and operators. 
"Our aim in the development has been to create games that attract new player types and to expand the live vertical into new segments, and so far, we are very happy with the outcome. All games, from the new titles within the game show category to the dice games, find their audiences and we see a significant increase in the number of players. 
"The new games are not as staff intensive as the traditional table games, which in combination with generally high efficiency in all studios contribute to the margin development.
"The extended portfolio also contributes to the revenue growth, but it is important to note that most of our revenues continue to derive from our core games and that the new games are still in an early stage post-launch. 
"However, all new titles contribute to a generally higher interest in live casino and we believe that the live vertical will continue to grow its share of the total online casino market. When the live vertical grows, we take market shares – as do our customers with access to the new games."
Seeing the profit for the second quarter soar 20.1 per cent to €34.5m (£30.9m), helping to nudge its half year figure to a 36.7 per cent increase to reach €63.1m (£56.5m), Carlesund went on to address future plans:
"Going forward, we will continue to invest in the development of both additional game shows and other innovative product types, as well as table games to meet the overall demand for live. 
"We also continue to invest in our studios. During the quarter, we have transferred the first tables to the new Malta studio, while also expanding the studio in Georgia. In addition, we have initiated a doubling of the capacity in New Jersey. 
"We will also strengthen our presence in the United States further and have started planning for the construction of a studio in Pennsylvania. All in all, investments for the 2019 full year in absolute numbers will be somewhat higher than in 2018.
"It is imperative for us to meet the demand for live, to continue to enable innovation within the company and to constantly increase the gap to competition. Connected to this, it is important to remember that in a case where we must prioritize, we will always put growth before margins."
Source: "Europe and United States top Evolution Gaming agenda". Casino Beats. July 19, 2019.
Related News