Charities Receive Generous Donations from Pragmatic Play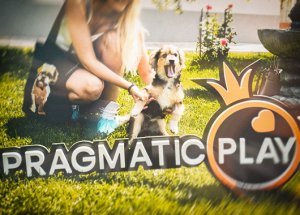 Pragmatic Play, one of the most well-known companies in the iGaming industry, in addition to constantly taking care of its business, has found time as well as resources to help those in need.
The company donated several thousand euros to charity organizations located in the territories where its offices are located (Malta, Gibraltar and Romania). Some of these charities include Zibel (Malta) CancerRelief (Gibraltar), Malta-based FoodbankLifelineFoundation, HomelessAnimalShelter based in Bucharest, and many more.
To Whom is The Aid Granted?
At International Women's Day, celebrated in March, Pragmatic donated €5,000 to the Women for Women Foundation.
The Metropolis Philanthropic Foundation received a donation of €21,000 from the company in May. The money was invested by the organization for the renovation of the part of the hospital where children's oncology in Romania is located.
Pragmatic also donated money to Calpe House in Gibraltar. That £11,000 was invested in helping and supporting patients from this place who were sent to London for therapy on the advice of the Gibraltar Health Authority.
Cancer charity Puttinu Cares has invested €28,000 in the renovation of a London accommodation for families who have had to come to the city because they cannot receive adequate treatment in Malta. This was done thanks to Pragmatic's contribution.
However, that's not where the brand's generosity ends. The news that aroused a lot of emotions in many people concerns a little boy. Namely, Pragmatic donated €20,000 to the Blondie Association, used to pay for the flight in which little boy, Damian, flew to Palermo, where he received the necessary treatment. The boy's mother donated a part of her liver to provide the baby with a better life.
Thanks to the big heart of this company, many animals will also get a better life. Pragmatic donated €14,700 to the Homeless Animal Shelter, in addition to another €6,000 to 3 different NGOs.
Source: "Pragmatic Play Make A Genuine Impact With A Wide Range Of Csr Contributions In 2021". European Gaming. December 29, 2021.
Related News